Once school is out, there are so many free and cheap activities around Columbus this summer for the kids. This list will surely help avoid the "I'm bored" complaints that start approximately one week into the summer. Whether you want to enjoy the sun or avoid it, there are plenty of options to keep busy on the cheap.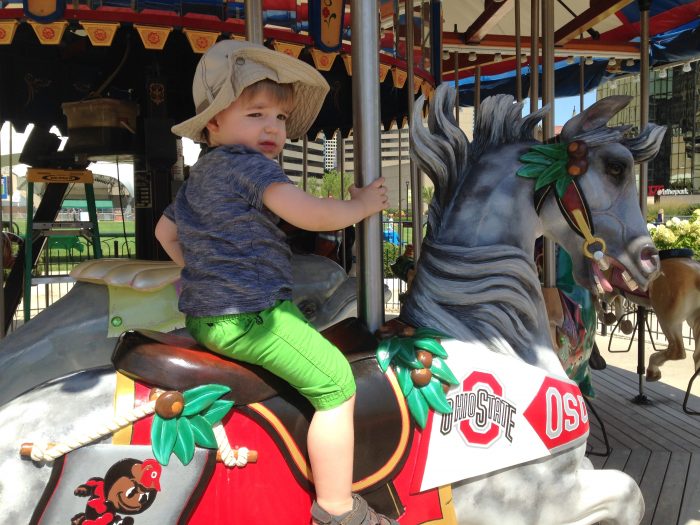 Festivals and Community Events in Columbus
Check out this list of over 325 festivals around Columbus this year. The list is constantly being updated as new festivals are added.
Each Friday brings free activities and fun at Commons for Kids at Columbus Commons
Zoo animals at Experience Columbus Visitors Center: June 15, July 20 and August 17
Explore over 20 farmers markets around Columbus. Kids love helping to pick out produce and baked goods, taste the samples and enjoy the entertainment.
20 Touch-a-Truck events around Columbus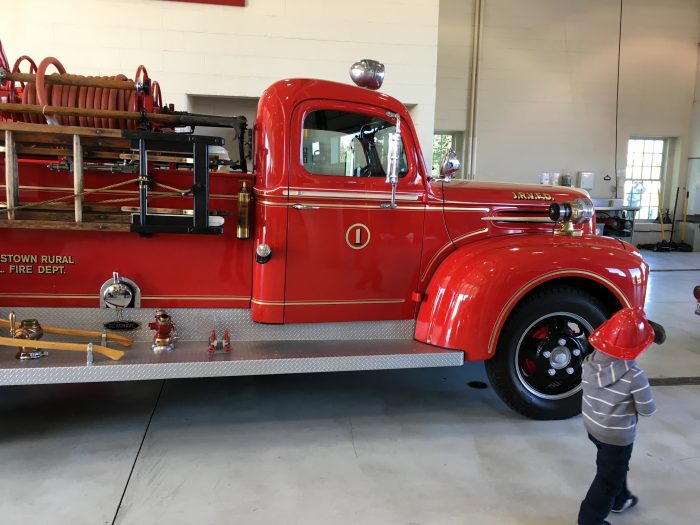 Search for treasures at garage sales in Columbus
4th Fridays in Uptown Westerville
Family Funday at Columbus Commons
4th of July Parades and Celebrations around Central Ohio (to be updated in June as details are released)
Free theme park admission for military families
Join the fun at Polaris KidX Kid's Club Summer Series on Fridays from June 16-August 18
The Irish Fairy Doors of Dublin Trail: Pick up your Trail Guide at the Irish Fairy Garden in the Dublin Visitor & Information Center (9 South High Street) and follow the path on your trail guide through Historic Dublin to 8 different businesses to find tiny magical fairy doors. Find the name of each resident fairy, fill in your passport and return your completed passport to the Visitor's Center for a FREE Fairy Doors of Dublin t-shirt.
Short North Arts District Art Trail: Enjoying arts and culture in the Short North Arts District is easy and rewarding with the Short North Arts District Art Trail. Navigate the trail and gain access to a series of exciting offers and deals from businesses in the Short North area! From iconic permanent murals to colorful Short North Arches and the Six in the Short North temporary mural series, the streets in the District are filled with enlightening and oft-unexpected works of art. Pricing: Free; access the trail app at arttrail.shortnorth.org.
Movies and Music in Columbus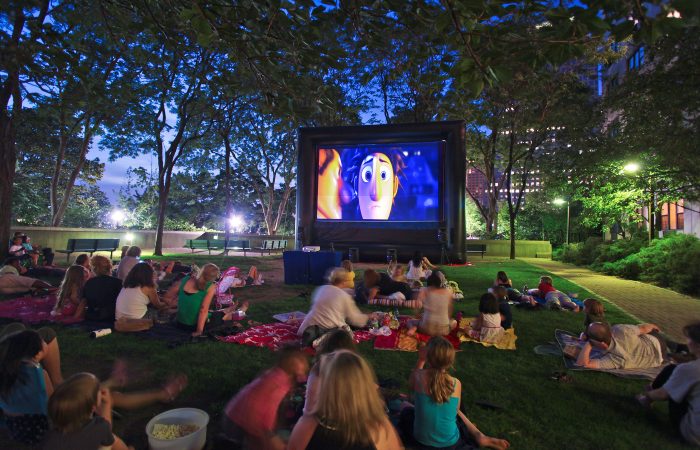 Pack a picnic and enjoy free movies under the stars at 15 locations around the Columbus this summer (a few are listed below)
Catch a free or cheap family-friendly movies at over 10 theaters around Columbus when it's too hot or too rainy, or you just need to get out of the house. There are options for EVERY day of the week, all summer!
Enjoy outdoor concerts around the city at over 17 locations nearly every night of the week.
Hoot Family Film Series is the last Saturday of each month at Gateway Film Center
Dive-in Movies
Dive-in Movies at Zoombezi Bay are included with admission on select Fridays. Get $10 admission to Zoombezi Bay by taking the COTA Zoo Bus
Dive-in Movies at Pickerington Community Pool on select Thursdays
Popcorn Pops concerts with The Columbus Symphony at Columbus Commons – tickets are $10 and include free popcorn and lots of fun activities before the concert.
First Friday Film Series at Ohio History Center with museum admission, activities, and a movie
There are 3 Lolli-Pops! Summer Children's Concerts in Powell this summer
Enjoy 4 PBJ and Jazz free kids concerts at Topiary Park in June, July, August, and September
Need some ice cream? Graeters on Bethel Rd. Scoops and Shoots Play Area is a free play area with slides and structures to climb in and around. No purchase necessary, but it's ice cream, so just plan to get some while you're there. Otherwise, the play area is completely free! Geared for ages 9 and under.
Nature and Active Fun in Columbus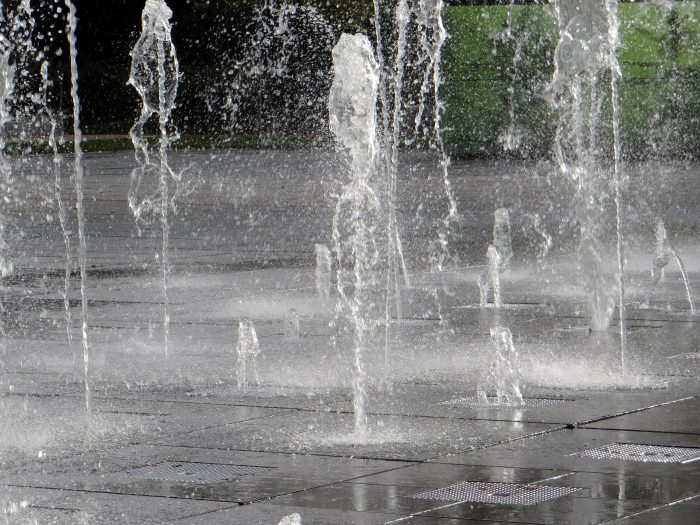 Stay cool at these Splash Pads in Columbus
Hikes and activities at Columbus Metro Parks
Enjoy 2 games of Free Bowling every day this summer!
Bring your teens with you to free fitness activities around Columbus
Pick berries and other fruit at u-pick farms near Columbus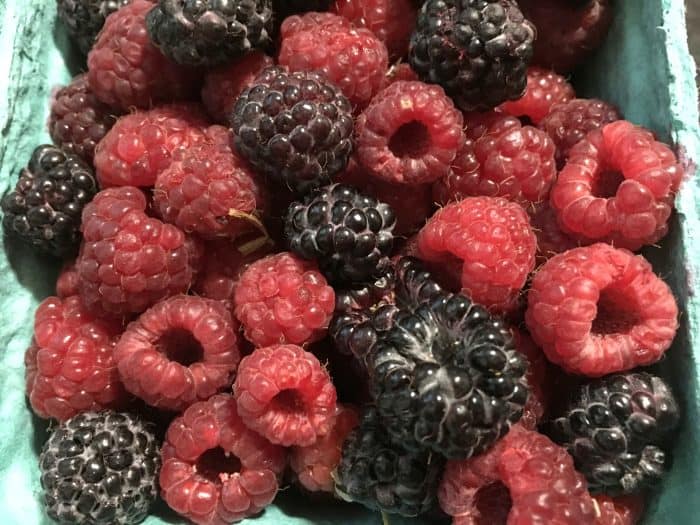 Go swimming at a community pool
Over 50 Indoor Play Places are perfect for too hot or rainy days
Check out the best playgrounds around the city (via Columbus Parent)
Free Airplane Rides for kids with Young Eagles
Summer Camps at Columbus Metro Parks
Open Play and NEOS Playground at the Columbus Commons with Bocce Ball, art projects, electronic playground and more
Book, Culture, and Art Fun in Columbus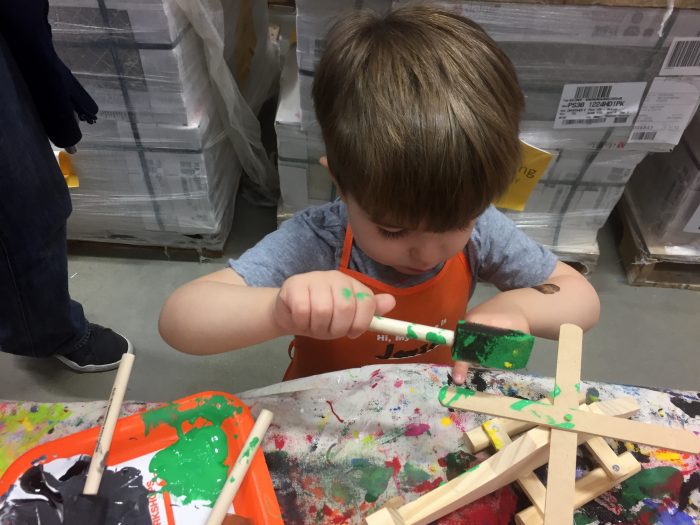 Cookies for A's at Cheryl's Cookies
Earn a free book with Barnes and Noble Summer Reading Program
Check out the summer programming for your local library – there are tons of special events going on!
Earn prizes with the Summer Reading Program for Columbus Metropolitan Library
Earn $5 Bookworm Bucks with the Summer Reading Program with Half Priced Books
Kids will love building something at the Home Depot Kids Workshop on the first Saturday of the month
OSU Urban Arts Space Art Exploration classes for kids are held on the 2nd Saturday of each month
Cheap Kids Crafts at Michaels each Saturday morning, plus Camp Creativity activities through the week
Free Crafts at Lakeshore Learning every Saturday
Kids won't know they are learning during the fun Free YouthSpark programs at Microsoft stores
Attractions in Columbus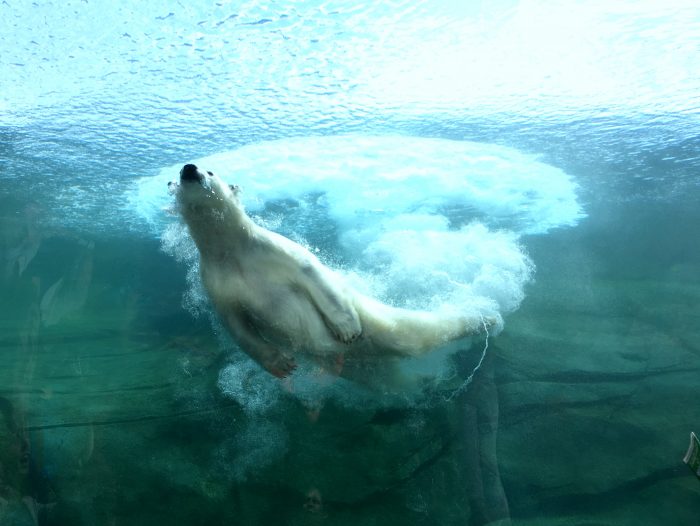 Discounted and Free Museum Days in Columbus
Factory tour at Anthony Thomas Chocolates: The tour lasts about an hour, where you'll experience candy making from start to finish from the glass-enclosed suspended "Cat-Walk". You'll see 9 lines producing 30,000 pounds of chocolates per shift. Children under 2 are free, ages 3 to 18 are $1 per person, and ages 19 and over are $2 per person. Admission fee may be used towards a candy purchase when the tour ends in the 2,500 square-foot retail shoppe. No appointments needed for tour hours; September-May, Tues & Thurs, 9am to 3pm. June-August, Tues, Weds & Thurs, 9am to 3pm
Columbus Zoo and Aquarium has plenty of indoor areas to explore when the sun is too hot or its raining . Don't forget if you take the COTA Zoo Bus, you'll enjoy a huge discount on admission for the Zoo.
Zoombezi Bay – Don't forget if you take the COTA Zoo Bus, you'll get $10 off admission to Zoombezi Bay
Get reduced admission on the last Friday evening of the month at COSI Family Friday Night
Free Sunday admission at Columbus Museum of Art
Billy Ireland Cartoon Library & Museum at Ohio State has exhibits and programming that comic book and cartoon fans will love
Wexner Center for the Arts offers FREE admission for exhibitions for everyone on Thursdays from 4 -8 p.m., as well as on the first Sunday of every month.
Franklin Park Conservatory: Watch daily butterfly releases at the Blooms and Butterflies exhibit through September 16
Visit the Topiary Park and check out all of the amazing sculptures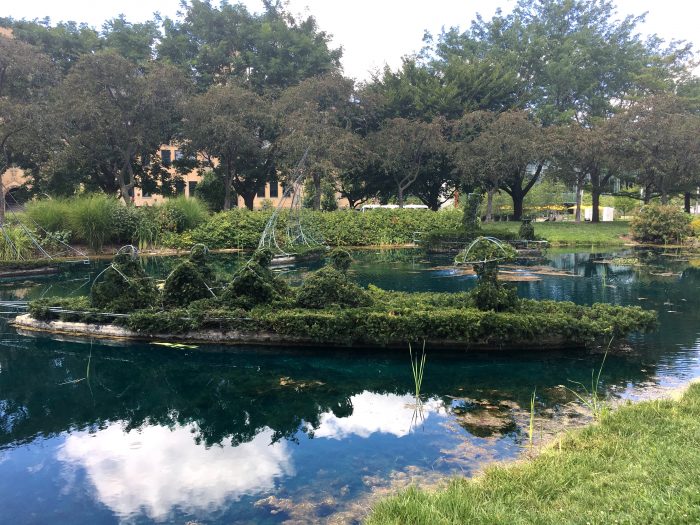 Bank of America customers get a Free Museum Pass on the first weekend of each month
Columbus Clippers have awesome promotions and a family-friendly atmosphere and admission is cheap!
Cheer on our local MLS soccer team at the Columbus Crew SC games
Watch Ohio Roller Derby in fast-action, family-friendly sporting event
If it's rainy or too hot, these 50+ indoor play area options will help get the wiggles out
Take a train ride at The Ohio Railway Museum on Sundays
Olentangy Indian Caverns is awesome, even if you don't plan to tour the caverns. There are outdoor play structures and lawn games, gem mining, and the highlight for my kids is the huge animal encounters area (just $3 per person). They loved feeding the friendly animals and frolicking with them in the "petting zoo".
Cheap Eats in Columbus
Treat yourself and your kids with half price shakes after 8 at Sonic.
Kids Eat Free each day of the week at various restaurants (verify details before you go, as promotions can change)
If kids have a summer birthday, there are tons of birthday freebies to redeem
Have a picnic – seriously, kids love picnics! Bring a blanket, pack some special treats, and head to a park – or even your backyard!
Take a little drive to these fun places
There are several fee-free days at National Parks through the year
Road trip to Cincinnati and find 20+ things to do with kids
Head North of Columbus to Comfort Inn Splash Harbor hotel with indoor waterpark, plus tons of fun activities in the area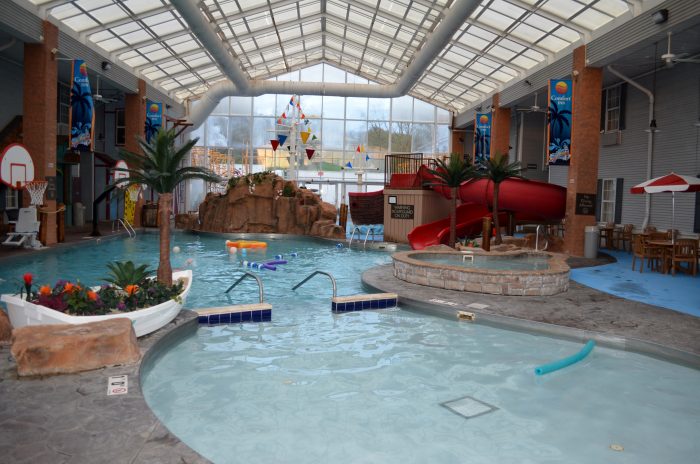 Tour the Butler County Donut Trail at your leisure and earn a t-shirt if you complete all of the stops
Dawes Arboretum in Newark features miles of beautiful landscaping and trails, plus an indoor Nature Center that kids will love
The Works: Ohio Center for History, Art & Technology in Newark is like a mini-COSI for kids of all ages. The new SciDome Planetarium is opening in June, which will give you even more to do! Bring a picnic to eat in the courtyard, or grab a lunch from Grill Works Deli, located at the back of the courtyard.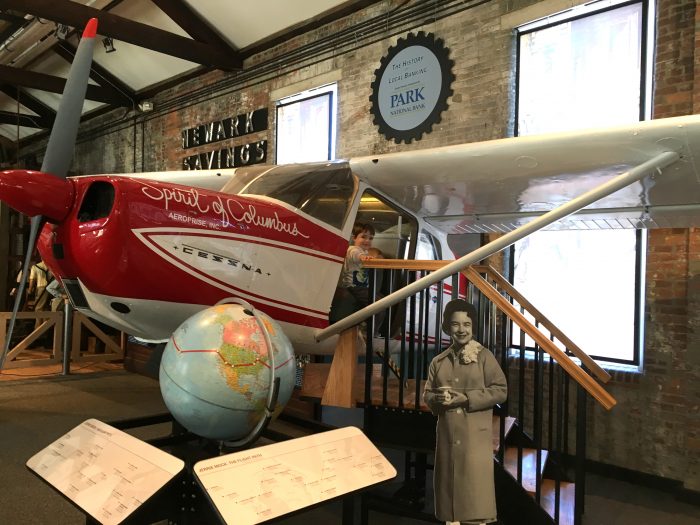 A-ha Children's Museum in Lancaster is a fantastic play museum that encourages creative play for kids 1-8. They've moved to a new location, so there's even more space and fun for the same price, plus there's often a Groupon discount available.
Little Buckeye Children's Museum in Mansfield: Huge creative play museum with exhibits in the arts, sciences, transportation, and imagination play for ages 2-12. See website for hours. Admission is $8 for 2 and up.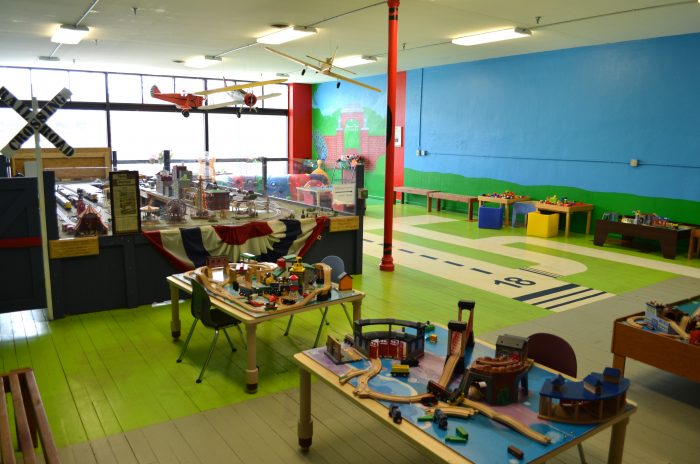 SPI Sciece Play Initiative in Mount Vernon: Non-profit, local play space with a focus on science and technology, located in the ​Kenyon College Wright Center (400 S. Main Street, Mount Vernon, Ohio). There are tons of fun activities, including climbing structures, toddler-only area, dress up, art, science activities, interactive sandbox, and more. My kids played for hours and asked to go back soon. Open every day except Wednesday. Admission is $3; memberships (monthly and annualy) available. Free on Second Saturdays from 2:00-5:00 p.m. from December – April. Free during Main Street Mount Vernon First Fridays from May through October.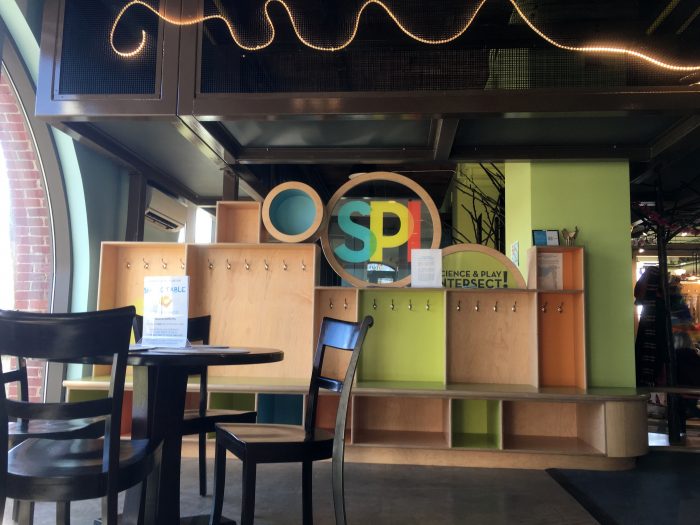 Mighty Children's Museum in Chillicothe: Creative development exhibits and stations while allowing for self-directed learning for building creativity, divergent thinking, problem solving, and the ability to innovate. Open Wednesday – Sundays; admission is $6. Exhibits are ideal for ages 8 and under.
Hike at Hocking Hills: So much to explore, with trails, waterfalls, caves, and more. Book a cabin or take a day trip!
Farm at Walnut Creek: Check out the working farm, feed exotic animals, and enjoy family time in a beautiful setting.
Other resources that'll help entertain the kids
Find 13 weekends of Summer fun in Columbus
Eight Cheap Kids' Birthday Parties in Columbus for Small Groups
Want more? Sign up of daily email updates of upcoming events (one or less per day), and/or like our Facebook page to see updates there (just know that Facebook doesn't make every post visible to each follower).
Save
Save
Save
Save