Buying new seasonal clothing, back-to-school clothing, toys, or baby items can get expensive.  Babies and kids grow out of their stuff so quickly that consignment sales can save you lots of money – you'll get gently used items for a fraction of the price new.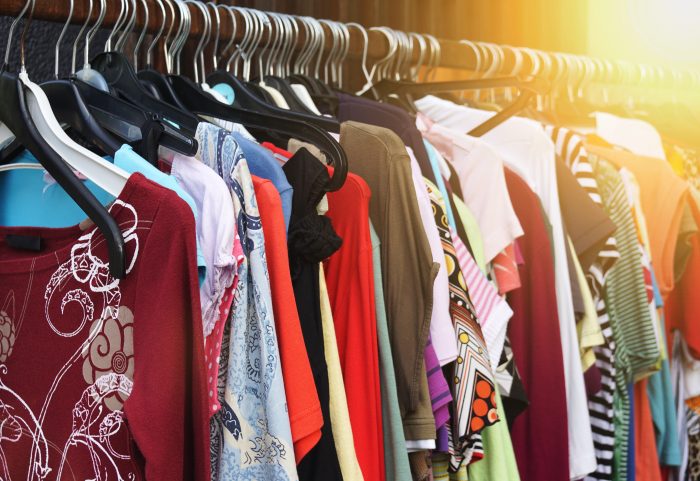 There are several consignment sales around Columbus for kids' clothes, toys, Christmas gifts, or maternity and baby items, and much more.  If you have items to sell, please check the individual sale pages for instructions on how to become a seller.  I've also included a list of consignment stores around Columbus in case you can't make it to the sales.
Are we missing one?  Please email news@columbusonthecheap.com if you know of a sale or a store that isn't listed.  Make sure you don't miss other great deals and events by subscribing to Columbus on the Cheap by email.
2018 Consignment Sales Around Columbus
Westerville Baby & Kids Bargain Boutique & Maternity Sale
Saturday, June 2, 2018
Westerville Community Center, 350 N Cleveland Ave., Westerville, Ohio 43082
Hours are 9 am – 12 pm
Buy or sell usable maternity clothes, children's clothing, toys and furniture. Parking for event is at the Sports Complex with shuttle service available.
Admission: a non-perishable food item which will be donated to a local food bank.
Columbus Mother's of Twins Club Kids Clothing & Equipment Sale
September 15 and again in April
Resolute Athletic Complex, 3599 Chiller Lane, Columbus, Ohio 43219
Hours are 8 a.m. – 11 a.m. ($2 for 7 a.m. admission)
Largest children's consignment sale in Columbus, and one of the largest Twins Club sales in the United States for re-sale of maternity, baby, child, tween and junior covering over 45,000 square feet.
Featuring spring and summer clothing and gear: As always we will also carry maternity clothing, baby gear (strollers, high chairs, car seats, etc.), toys, books and kids/baby room decor.
Cash, check and credit cards accepted.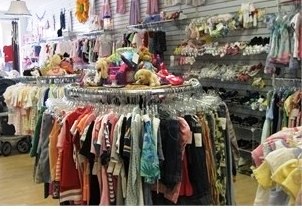 MOPS Resale at the Naz
September 29, 2018 and again in April
Grove City Church of the Nazarene: 4770 Hoover Rd, Grove City, OH 43123
Hours are 8 a.m. – 12 p.m.
Cash and checks accepted, no credit cards
Just Between Friends Consignment Sale
September 20-23, 2018 and in March
Franklin County Fairgrounds in Hilliard, Ganyard Building, 5043 Northwest Parkway, Hilliard, Ohio 43026
Upscale and Recycled Baby, Kid and Maternity Items.
Cash is preferred; Visa and MC are accepted
MOPS @ Grace Polaris
October 6, 2018 and again in April
Grace Polaris Main Campus, 8225 Worthington-Galena Road, Westerville, OH 43081
Hours are 8 a.m. – 12 p.m. (1 – 3 p.m. is the half-off sale)
Gently used infant-elementary clothes, bassinets, highchairs, strollers, cribs, maternity clothes, bouncers, crib bedding, costumes, school uniforms, shoes, coats, books, toys, etc.
Accepts cash, check and credit cards
Find thousands of quality, gently-used items for the whole family (clothes, toys, purses, baby equipment & more) and new with tag Melissa & Doug, Playmobil and Gymboree.  Consignors price their own items, keep 65-80% (earn more by helping Sale Week) and shop before the public.
All of the Three Bags Full Sales offer free shopping and parking.  Enter 15 minutes early by bringing one canned good or personal care item per adult Wednesday-Saturday public shopping days only.  Visa & MasterCard with photo ID (Minimum $10) and cash accepted.  Print an early shopper pass for each consignment sale to shop during the Wednesday night presale.  Red dot tags are 50% off on Friday night and Saturdays.
Pickerington Three Bags Full
September 12-15, 2018 and in March
The Grove Community Christian Church: 3420 Blacklick-Eastern Rd NW Baltimore, OH 43105
Croton Three Bags Full
September 26-29, 2018 and in April
Hartford Fairgrounds: 14028 Fairgrounds Rd. Croton, OH 43013
Hilliard Three Bags Full
October 17-20, 2018 and in April 
Franklin County Fairgrounds: 4100 Columbia St. Hilliard, OH 43026
Local Consignment Stores
Looking to buy or sell on consignment at a store location?  There are several great consignment stores to check out around Columbus for everyone in the family.
Clothes Mentor: Juniors, Women's, Plus sizes, Maternity (my favorite place for Maternity!)
(4 locations)
Once Upon a Child: Baby & kids clothes, toys and baby items
6 locations in the Columbus area.
One More Time: Men & Women's
1803 W 5th Ave
Columbus, OH 43212
(614) 488-3006
Pink Door Consignment Boutique: Women's
329 W Bridge St
Dublin, Ohio, OH 43017
Play it Again Sports: Sports gear
5 locations in Columbus
Plato's Closet: Geared towards Juniors; Gals and Guys
5 locations in Columbus
Second Chance Consignment Boutique: Women's
1803 W. 5th Avenue in Grandview
SOHO Fashion Exchange: Men & Women
7424 Sawmill Rd
Columbus, OH 43235
Style Encore: Women
4904 Morse Rd
Gahanna, OH 43230
614-933-9999