Weather in Ohio…  You don't know whether to expect freezing cold, rain, hot sunshine, or snow…sometimes all on the same day.  Whether you stay at home with your children during the week, or you're hanging out with them on the weekends and evenings, sometimes you just need to get out of the house!  There are plenty of indoor play places and activities in Columbus to help your little ones burn off some energy.  Fight off the bad-weather blahs and get out of the house- you'll feel better once you do.
Mall play areas:
Polaris Fashion Place: The zoo themed play space is great for kids under 5 years old.  There's only one point of entry, and seating around the play area.
The Shops at Worthington Place: This play area isn't big, but its clean and doesn't get too busy.  If you feel like splurging for lunch or dessert, hit up Pies and Pints for pizza afterwards, or just swing through Cookie Dough Creamery for a sweet treat.
The Mall at Tuttle Crossing: The kids area is on the lower level and is good for kids until 42 inches tall.  There are structures for the kids to play on and seating around the enclosed area.
Free play areas and activities:
Libraries: Most local libraries have a kids area with puzzles, small toys, and other fun activities.
Graeters: There's a great play area in the Graeters on Bethel Rd. with slides and structures to climb in and around.  No purchase necessary, but it's ice cream, so just plan to get some while you're there.  Otherwise, the play area is completely free!
Columbus Museum of Art (Free on Sundays)- The Center for Creativity offers hands on imaginative and creative play in several areas for all ages.  Free on Sundays, Kids under 5 are always free, and Thursdays from 5-9 pm are "pay what you want"
Metro Park Nature Centers: These all vary in substance, but many of the nature centers at the Metro Parks have things for the kids to explore and interactive exhibits, so it's definitely checking out all of the ones around you.
Eagles Nest at Giant Eagle: Grocery shopping with kids can be stressful for everyone…but if you go to the Dublin, Hilliard, Grandview, and Kingsdale, you can drop the kids off at the FREE Eagles Nest.  Kids ages 3+ will play (crafts, games, movies, etc) while you shop in peace.
Westerville Community Center: Free Tree Top Playground right off of the lobby which requires no membership or admission. The structure looks best suited to 2 years and up, as it's quite high
Central Park Playland at Westerville Christian Church: Large indoor play climbing structure inside of the Westerville Christian Church.  Open play during designated times throughout week, check website for hours. Best for kids ages 3-6.  If your 2/3 year old is short or isn't a good climber, the structure may be hard for him or her as the climbing platforms are a bit high for that age.  There is one small slide that's good for younger age, but it was often dominated by bigger kids who weren't very patient with small toddlers.  Socks required.  Benches to sit and watch kids, plus a little cafe area with tables and highchairs in lobby to have a snack or lunch before you leave (cafe wasn't open when we visited).  Like the Facebook page for closure information (happens occasionally). Great option for birthday parties for just $75; book 6 months in advance as it fills quickly.
Grange Audubon Center: Small indoor play room with books, bird watching, costumes, climbing structure and cave.
Vineyard Community Center in Westerville: Free indoor playground from 6 pm-8:30 pm M-F, 9 am-2 pm on Saturday
The Naz Playplace in Grove City Church of the Nazarene: Indoor playground for ages 4-11, and cafe inside the church, so you can grab lunch after the kids play. See hours on the website. Story time is held on select Tuesdays.
McDonald's Indoor PlayPlace: Bethel, Sawmill, Renner Rd., W. Broad, and Worthington-Galena locations have indoor PlayPlaces.  You'll spend a little on lunch or a drink, but you have to eat anyway.
Chick-fil-A Playgrounds: Located at Grove City, Sawmill, Polaris, Hilliard, and E. Broad.  Stop for a meal or drinks and let the kids play.
Day-specific Drop-in Programs: (typically not held through the summer)
Toddler Time at Westerville Community Center, Fridays September 13 – November 17 from 9:30-11:30 am:  For kids kindergarten age and under and their parents, $3 admission. Wide variety of large and fine motor skills equipment will be available, plus arts and crafts. No class on 11/10.
Pee Wee Play Gym at Westerville Community Center, Mondays, September 11 – November 27 from 9:30 – 11:30 a.m.: 3-year-olds and under with parent, Drop In Rate: $3. Wide variety of large and fine motor skills equipment to play with.
Preschool Open Gym at Dublin Rec Center, Mondays & Fridays, September 8 – December 18 from 9-11 am: For ages 6 months – 6 years, $3 per child.  The gym is set up with age appropriate toys and equipment for you and your child to play and have a safe, fun time
Play Cafes and Pay Attractions:
Active Fun:
World of Bounce in Columbus: 12,000 square feet of party and play area filled with gigantic interactive inflatables. Open Bounce times for kids ages 2+,  Tues-Fri 10AM – 1PM, Saturday & Sunday 9AM – 12PM. $10* per child / $7* per sibling plus tax.  Viewing area and wifi available.  Family Night is Wednesday from 6-9 pm for $35 including 2 adults, 2 children, large pizza, and drinks (add-ons available).
The Bounce Club in Powell: 2 large rooms of trampolines built into the floor and 2 foam pits.  See website for open play hours for different ages.  Pricing is $10 per hour and up, $8.50 for siblings.  They also offer fitness classes, mommy & me, and teen jump.
Sky Zone in Lewis Center: Indoor trampoline park and foam pits. There are lots of open jump times (pricing starts at $8 for 30 minutes), but Toddler Time is best for walking – age 5 to keep kids safe from older kids.  Tuesdays: 9:30am-11am Fridays: 9:30am-11am Sundays: 11am-12pm $10 per child. All toddlers must wear SkySocks.  They also offer special Sensory Hours each month.
Gym Skills in Gahanna: Preschool Area, Foam Pit Gym Area, Tumble Trak, and Juice Bar and Pro Shop.  Stay and Play is for kids walking – 10 years old (sectioned off for younger kids) Tuesday & Friday from 9:30-12:00pm, $8 members, $11 non-members Winter Special is $5 Members, $8 Non-Members.  Open Gym is for ages 6 and up to work on whatever skills they want. Every Friday 7:00pm-9:00pm, Cost: $8 members, $11 non-members.
Recreation Outlet in Powell: Enjoy all of the fun of going to a park – but stay inside!  The huge indoor showroom features a huge variety of playsets, trampolines, basketball courts and more.  Pay-to-Play on Mon-Fri is $6 for 2 hours, Sat-Sun is $8 for 2 hours. Charitable Play is Tuesday, Wednesday, Thursday: 9 a.m. – 11 a.m with a $2 donation per child per visit.
Magic Mountain in Polaris and Reynoldsburg: KidsGym Playland climbing structure for Ages 3 and older: Weekdays: $5, Weekends: $6.50, Ages Under 3: $3.00. Arcade games, laser tag, adventure golf, and more, as well as food available.
Lazer Kraze in Lewis Center and Gahanna: Laser Tag, Inflatables (Lewis Center), Trampoline Park (Gahanna), Arcade and more.  Pricing for individual attractions on site; check specials tab for deals.
Glow Putt Mini Golf in Gahanna: Indoor glow-in-the-dark putt putt.  Pricing is $5 and up.
Chiller Ice Rinks in Easton, Lewis Center, Dublin and Downtown: Check public skate times and pricing for each location.
Skate Zone 71 Little Kids Fun Skate: Themed skate events for Ages 2-8 & Beginner Skaters on Saturday mornings. $8.50 per kid, $9 for adults who are skating (adults may assist in tennis shoes), $4 skate rental.
Bowling: Check your local bowling alley for pricing and hours
Indoor Swimming
Crafts and Activities:
Michael's offers Kids Club every Saturday from 10 a.m. – 12 p.m. where kids can do weekly craft projects for just $2, while Lakeshore Learning stores have free crafts on Saturdays from 11 am – 3 pm.
Home Depot Kids Workshops are held on various Saturdays.  Check the Lowe's or Home Depot site for dates, times, and schedule projects and help teach your kids about safety and building.
Gateway Family Film Center hosts Hoot Family Film Series on the last Saturday of the month featuring crafts, short films, music by the Shazzbots, and more for donation of canned goods.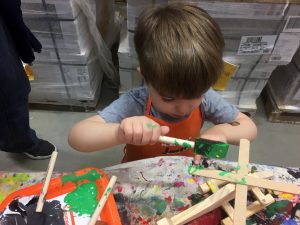 Take a little drive for one of these lesser known attractions:
Dawes Arboretum in Newark: The Discovery Center is located in the lower level of the Visitor's Center and has hands-on nature activities, puzzles, books, a working beehive (visible from inside), turtles, a snake, and an amazing Bird Watching Garden where you can watch a variety of birds, see chipmunks play, and may even spot a cat wandering around.  If you're there on a nice day, wander through the Storytime Trail outside of the Center, where you'll read a page of a story at each stop along the trail. This is a fantastic place to get some exercise with a stroller on a nice day (lots of hills, wooded/shaded paths) and enjoy a picnic after you're done too, so you can easily fill a couple of hours.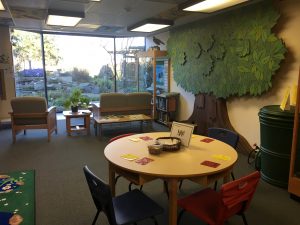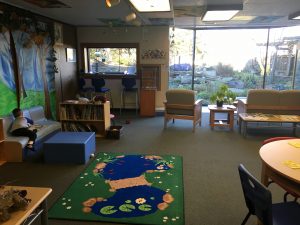 The Works: Ohio Center for History, Art & Technology in Newark: Like a mini-COSI, there are plenty of interactive exhibits for all ages focusing on scientific, technological or artistic topics, driving simulators, invent lab to build and take apart, as well as a little kids area that features creative play with pretend produce and ice cream stands, puppet stage, science lab, firetruck, train table, and much more. There are also history and art exhibits and a few outdoor features including an Interurban Railway Car to check out. The size isn't overwhelming and you can check everything out and play in just a couple of hours. Kids 2-16 are $6 and adults are $10; COSI members get 1/2 off with COSI card via reciprocal benefits.  Closed Sunday and Monday, offers free Curious Kids programs on Tuesday at 10:30AM with crafts and other fun based around a theme.

AHA! Children's Museum in Lancaster: 4,000 square foot, adventure space featuring more than 30 hands-on exhibits and activities for children of all ages! $6 per person, open Mon-Sat 10 am-4 pm, and on Sunday, November through March only 12-4 pm.
Little Buckeye Children's Museum in Mansfield: Exhibits in the arts, sciences, transportation, and imagination play for ages 2-12. See website for hours.  Admission is $8 for 2 and up.
Want more?  Sign up of daily email updates of upcoming events (one or less per day), and/or like our Facebook page to see updates there (just know that Facebook doesn't make every post visible to each follower).
Save
Save
Save
Save
Save
Save