All holiday posts are being updated for 2018.
There are so many events to enjoy the Christmas and Holiday season in Columbus, including family activities, date ideas, community tree lightings, and more.  Mark you calendars so you don't miss out.  More details can be found through the links, or on the individual event websites.
This list will be added to throughout the holiday season, so bookmark and check back regularly to see the many, many updates coming over the next few weeks.  Please let me know what I'm missing in the comments or by emailing val@columbusonthecheap.com.
Subscribe to Columbus on the Cheap by email and you'll receive just one email a day the latest information on free and cheap events. You can also find us on Facebook and Twitter.
Don't miss the other holiday event posts:

Ongoing Holiday events through the Season
Elf on the Shelf with Prairie Township Community Center: November 26-December 17 Find Elf on the Shelf dolls at local business and  receive a signature for finding them. Once completed, turn in sheets to the Community Center for a chance to win a new bicycle
Day by Day Christmas and Holiday events in Columbus
Friday, November 10
Saturday, November 11
Sunday, November 12
Wednesday, November 15
Capital University Tree Lighting Ceremony: November 15 from 4-8 pm. Enjoy the iceless skating rink starting at 4 pm.  THe tree lighting is at 6 pm with refreshments, cookie decorating and the opportunity to have your picture taken with Santa in Kerns Religious Life Center. Donations of hats, scarves and gloves will be given to The Open Shelter and First English Lutheran Church.
Thursday, November 16
Friday, November 17
Saturday, November 18
Sunday, November 19
Monday, November 20
Wednesday, November 22
Franklin Park Conservatory Family Fun Days: November 22 from 11am–2pm: Sweet Turkeys Craft. Listen to a story about a turkey that got away, then make a turkey-shaped cookie for a sweet treat. Story times at 11am, 12pm & 1pm. $3 per cookie
Thursday, November 23 – Happy Thanksgiving!
Friday, November 24
Saturday, November 25
Sunday, November 26
Worthington Holiday Open House and Tree Lighting: November 26. Visit with Santa in front of the Worthington Inn to have your child's picture taken between 12 – 4 p.m. Enjoy carolers, carriage rides, and the annual tree lighting at dusk.
Swim with Santa at Westerville Community Center: November 26 from 6-7:15 pm. Get your photo taken with Santa as he swims in the pool with the lifeguard elves! Photo and Santa time is included in this fun annual event for ages 0-11 and parents. Parents with children under 6 years old must be in the water with their children. Please include your email address when registering, all photos will be emailed. Pre-registration required. $7.50 to swim, $5 for residents.
Indoor Amusements: November 24-26 from 1-3 pm. It'll be a long, cold winter, so having new ways to entertain your family indoors is always a good thing.  Try some indoor games and toys, and challenge your mind with 19th century puzzles. Registration not required.
Monday, November 27
Marysville Uptown Christmas Walk: November 27 from 5-8 p.m.  Free, family-friendly festival featuring Santa

, carriage rides, live nativity, holiday dancers, and the Christmas Tree Lighting at 6 pm.  Shops will be open and many will be offering refreshment and discounts.

Reynoldsburg Tree Lighting Ceremony: November 27 at 7 pm. Sing carols, drink hot chocolate and watch the tree lighting ceremony at the Reynoldsburg City Hall.
Christmas Open House at John & Annie Glenn Museum: November 27 from 5:30-8 pm. Visit on the evening of the New Concord Christmas parade and enjoy hot chocolate, cookies, the Lionel train and beautiful holiday tree, like the trees that astronaut and Ohio Senator John Glenn likely enjoyed when he was growing up in the village in the 1930s and 1940s. Free.
Wednesday, November 29
Main Library Holiday Open House and Topiary Park Lighting Celebration: November 29 from 6-8 pm, Meet Santa, see the Huntington Train leave the station, enjoy a cup of hot chocolate, make crafts, and watch the BIG tree light after a reading of the holiday classic, A Night Before Christmas!  Enjoy the lighting of Topiary Park adjacent to the library.
Thursday, November 30
Nurtur the Salon Holiday Event: Upper Arlington: November 30-December 2, Brewery District: December 7-9,  Grandview: December 14-16: 20% off Aveda products and services schedule for January and February, plus $20 service credit with $100 purchase of product or gift cards.
Christmas at the Coffman Homestead: November 30 from 3-7 pm. See the historic Coffman House and homestead Thursday November 30th during the Tree Lighting ceremony, and on Saturday December 2nd in conjunction with Holly Days. The Coffman House will be decorated with a Victorian Christmas theme by the Muirfield Village Garden Club. On both days, the barn will be open with a gaily-decorated sleigh offering a perfect spot for a photo.
City of Dublin Annual Christmas Tree Lighting: November 30 from 5-7 p.m.; Santa, music and more.
Friday, December 1
Saturday, December 2
(it's a big day, so I broke the listing into categories)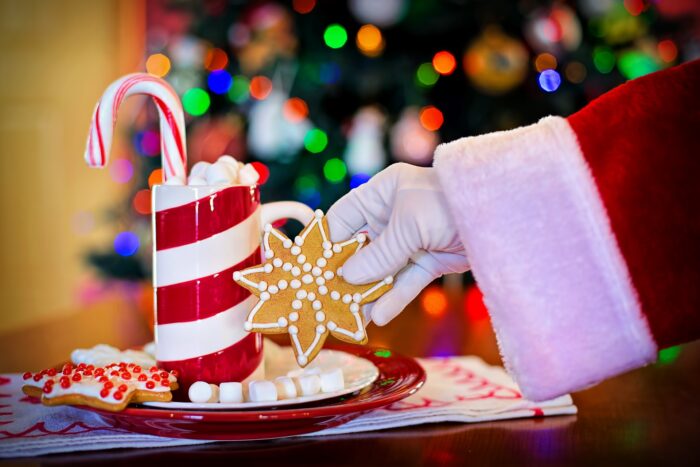 Community events and Santa Sightings on Saturday, December 2
Pataskala Main Street Christmas Cookie Walk & Lighted Parade: December 1 from 3 – 8 pm. Make a donation to receive a bag with which you can walk between shops collecting your goodies.  Open to the first 400 families. Donations will be given to local food pantries.  Food truck and/or vendors will be open for dinner.  Free activities include kids crafts, letters to Santa, hot chocolate, face painting, train display, light refreshments, character experiences, caroling, music, Mead Needham Museum tour, selfie station, and Lighted Christmas Parade at 6:00 pm.
Crafts and Other Events on December 2
Run/Walk on December 2
Sunday, December 3
Tuesday, December 5
Wednesday, December 6
Washington Township Meet Mr. and Mrs. Claus: Wednesday, December 6 from 6 – 8 p.m.  Sit in a 1937 REO Speedwagon Fire Truck, make a craft, and chat with Santa over some tasty refreshments. Bring your own camera. Accepting new, unwrapped toys and monetary donations to benefit the Firefighters for Kids Toy Drive.  6200 Eiterman Road.
Thursday, December 7
Friday, December 8
Saturday, December 9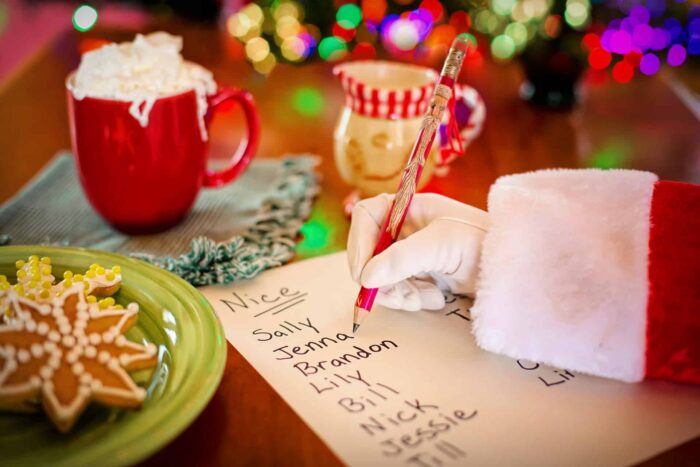 Sunday, December 10
Wednesday, December 13
Free Screening of Elf at Grandview Theater & Drafthouse: December 13 at 4 pm, 7 pm, and 9:15 pm.
Polar Express Nights at Studio J: Sing Paint Play: Wednesday, December 13 at 6:30 p.m. and 7:45 p.m. Kids jump aboard a stationary train and watch and listen as some of the Polar Express Story is shared through song, words and sound effects. Next, they arrive to paint their own Polar Express train car and to visit with Santa. Bring your own camera. $15.00 per person; registration is required.
Black Nativity "Lift Him Up" inspired by Langston Hughes: Wednesday, December 13 at 7 pm at First Church of God on Refugee Rd. Re-enactment of the birth of Jesus, and explores the human condition in the lives of a local community during advent season demonstrated through narration, dance, poetry, spirituals, and gospel music, families will be reminded of the true meaning of faith, love, and hope.
Thursday, December 14
Friday, December 15
Saturday, December 16
Sunday, December 17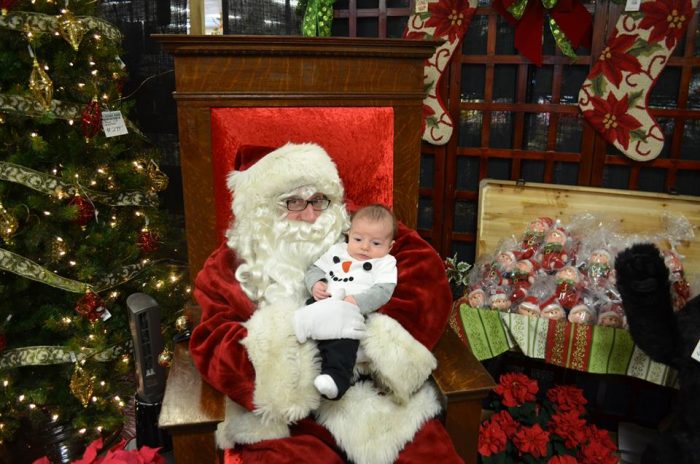 Monday, December 18
Merry TubaChristmas: December 18 at 5:30 and 7:30 p.m. at Capital University, Mees Auditorium.  TubaChristmas is a festive one-hour blowout of carols and other holiday tunes by hundreds of tuba and euphonium players – complete with decorated tubas.  Participants welcome to register to play for $10.  Free for audience, but they are collecting canned goods for the Mid-Ohio Foodbank.
Wednesday, December 20
Holiday Camp Chiller: Kids ages 4-11 can learn to skate or improve their skating, and enjoy fun activities and projects.  OhioHealth Chiller North from Dec. 20-22, 2017 (Wednesday-Friday) from 9 am – 3 pm (attend 1-3 days)
Thursday, December 21
Thursday, December 21
Friday, December 22
Saturday, December 23
Sunday, December 24
Monday, December 25
Tuesday, December 26
Wednesday, December 27
Thursday, December 28
Friday, December 29
Saturday, December 30
Sunday, December 31
Monday, January 1
Tuesday, January 2
SuperGames Winter Open Play: December 21, 26, 28, 30, January 2, January 15. Tons of inflatables and activities. $10 for the first child and $8 for additional siblings. Limited availability so arrive early.
Franklin Park Conservatory and Botanical Gardens
1777 E Broad St
Columbus, OH 43203
614-715-8000