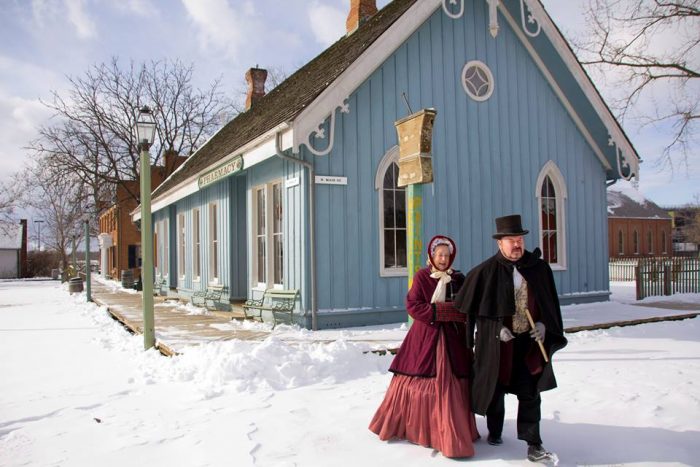 Ohio Village will celebrate a Victorian Christmas with Dickens of a Christmas, inspired by the stories of Charles Dickens.  The village will come to life on December 8, 9, 15, 16 from 5 – 9 p.m., and on Sundays, December 10 and 17, from noon – 5 p.m. with characters from his writings, cooking demonstrations, hands-on crafts, decorations, caroling, readings by candlelight, and many more Victorian holiday traditions. Refreshments are available for purchase.
The cost is $12/adults, $9/youth (ages 6-12), $7/Ohio Historical Society adult members, and $4/OHS youth members. Tickets may be purchased in advance by calling 800-686-1541 or online by clicking here. Tickets can also be purchased at the door.  You will need cash for food and other purchases; no atm is available.  Dress for the weather – there are buildings to warm up in, but moving between the buildings you'll be exposed to the elements.
On December 8, 9, 15 and 16, please enter Ohio Village through the John Hauck Foundation Welcome Center. On December 10 and 17, you may enter through the Ohio History Center or Ohio Village.
Ohio Historical Center (Ohio Village)
1982 Velma Avenue, Columbus, Ohio
1 800-686-6124
photos via Facebook