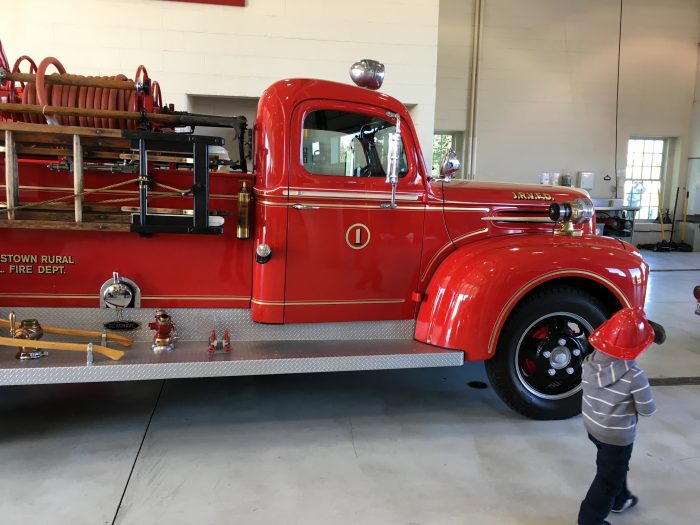 Kids love to explore emergency vehicles, construction vehicles, and farm equipment, and there are plenty of touch-a-truck events in Columbus and Central Ohio to fulfill their curiosity!  These events are a wonderful learning experience for kids that are full of photo-ops, so don't forget your phone or camera.
August Touch-a-Truck events
October Touch-a-truck events
Plain Township Fire Dept Open House: Typically during Fire Prevention Week in October.  You don't want to miss this exciting event; kids can explore the fire department and vehicles, use a real fire hose, watch a MedFlight helicopter take off (whether depending) and finish up with a HUGE foam party!  There is lots of food with the chili cook-off, and you can have child ID badges made.
Fire Prevention Week: Most township and city fire departments will host special events at the fire stations, including touch-a-truck opportunities during Fire Prevention Week, October 8-14, 2017.  Details will be included as they are released.
Touch a Truck events earlier this year
May Touch-a-Truck Events
June Touch-a-Truck events

July Touch-a-Truck events
Save
Save