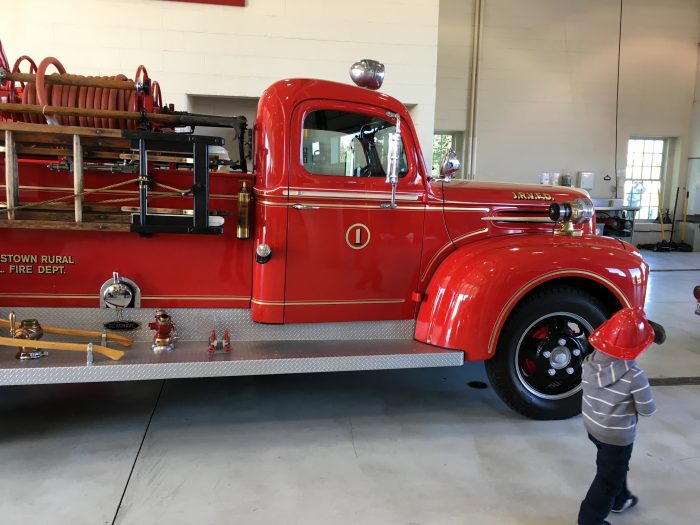 Kids love to explore emergency vehicles, construction vehicles, and farm equipment, and there are plenty of touch-a-truck events in Columbus and Central Ohio to fulfill their curiosity!  These events are a wonderful learning experience for kids that are full of photo-ops, so don't forget your phone or camera.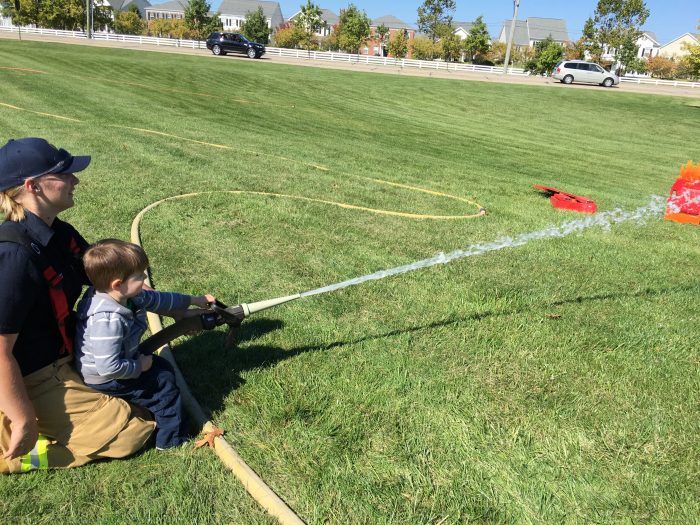 July Touch-a-Truck events
Local Heroes Day at Grandview Public Library: Monday, July 9 from 10:30 – 11:30 am. Meet local police, fire, EMT, and animal shelter heroes and learn about the life-saving work they do every day! Explore a fire engine, see the inside of an ambulance and a police cruiser, and visit with Cat Welfare and Ohio House Rabbit Rescue! For kids of all ages.
Westerville Touch a Truck: Friday, July 20 from 10 am – noon at Westerville Sports Complex. Hands-on fire trucks, police cruisers, larger-than-life construction equipment and more! Kids will love the up-close experience with a variety of construction equipment and service vehicles.
August Touch-a-Truck events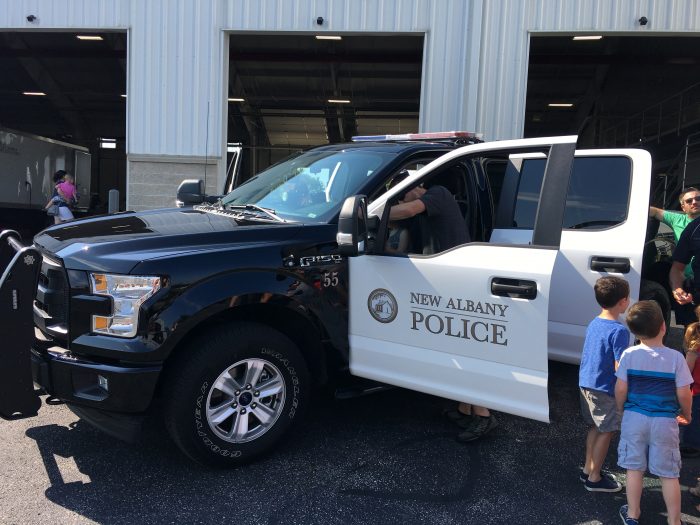 September Touch-a-truck events
Cops and Kids Day in Westerville: September 9 from 12 pm – 4 pm. Kids can interact with community police officers, and check out their technology and equipment along with motorcycles, cruisers, and specialty vehicles from agencies through Central Ohio.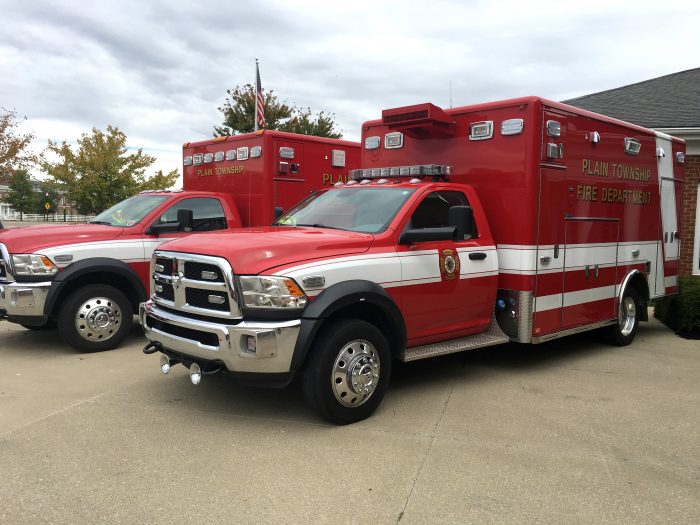 October Touch-a-truck events
Plain Township Fire Dept Open House: Typically during Fire Prevention Week in October.  You don't want to miss this exciting event; kids can explore the fire department and vehicles, use a real fire hose, watch a MedFlight helicopter take off (whether depending) and finish up with a HUGE foam party!  There is lots of food with the chili cook-off, and you can have child ID badges made.
Fire Prevention Week: Most township and city fire departments will host special events at the fire stations, including touch-a-
April Touch-a-Truck events
May Touch-a-Truck Events
June Touch-a-Truck events
Marysville Touch a Truck: Friday, June 1 from 10 am – 1 pm.  Check out fire trucks, police cars, ambulances, tractors, a wheel loader and more at Mill Valley Park Central, 703 Millwood Blvd.
Ostrander Annual Touch a Truck: Saturday, June 2 from 10 am – 2 pm. Sponsored by the MOMS club of Delaware, join Delaware County EMS (10 Court St, Delaware) for the day and see vehicles big and small and meet some of the people who operate them. Admission is Free and the event is open to all ages.
Wet Suits & Way-Cool Trucks: Friday, June 15 from 10 am – noon at Dublin Community Recreation Parking Lot by amphitheater. Enjoy a variety of activities with Washington Township Fire Department to help make your summer safe! Tour Sparky's fire safety house, Watch a fire department's dive team demonstration in the Recreation Center pool (10:30), Get your bicycle helmet checked for size and fit. Climb inside our fire and medic truck.
Save
Save
When
July 20, 2018 @ 10:00 am-12:00 pm
When
August 4, 2018 @ 10:00 am-2:00 pm
When
August 7, 2018 @ 5:00 pm-8:00 pm
When
August 18, 2018 @ 10:00 am-5:00 pm