Columbus is made up with so many amazing communities that have their own traditions and events for Christmas. No matter where you live, you'll get into the holiday spirit at any of these FREE Community Tree Lightings and Holiday Celebrations in Columbus. Go outside of your own neighborhood and explore and enjoy these fun events. Most of these events include Christmas music, family activities, refreshments, and Santa!
November Tree Lightings and Holiday Celebrations in Columbus
Cabela's Tree Lighting and Arrival of Santa: Saturday, November 10 at 5 pm. Magical tree lighting, Unveiling of Santa's Wonderland®, FREE cookies and McSteven's® hot chocolate*, Decorate a stocking. Santa will be giving away a $25 Bass Pro Shops® Gift Card to 1 lucky winner every half hour! 5:30–7PM. Santa will be available for free photos from November 10 – December 24; hours vary based on day. There are free crafts everyday, free plush for the first 100 kids on Mon-Thurs from 5-7 pm, and you can write a letter to Santa and receive an email from Santa. Photos with Santa are free, and the set and Santa are authentic and festive!
Holiday Cheer Kickoff Parade and Santa's Arrival at Polaris Fashion Place: Sunday, November 11 at 1 p.m. The parade will begin at 1 p.m. with the grand arrival of Santa and company. Welcome Santa as he marches with the Worthington Kilbourne marking band and all your favorite costume characters through the mall from the Food Hall to the Santa Set.
Easton Holiday Lighting Ceremony: Friday, November 16 at 6 p.m. Carriage rides, photos with Santa, and holidays sales and activities
Sparkle Night at The Shops at Worthington Place: Saturday, November 17 from 6-8 pm. Fun, music, and celebration with the Tree Lighting at 6:30pm. Kids can visit and have photos taken with Santa, and there will be face painting, a balloon artist, and music.
Gahanna Holiday Lights Celebration: November 18 starting at 3 p.m. with family fun, Santa, tree lighting and so many events and activities
Christmas at Lynd Fruit Farm: November 24 and 25 from 10 a.m. – 5 p.m. The Christmas Shoppe will be open and we will be selling Christmas trees! Step inside the giant Giant Snow Globe for an awesome picture. Grab a bite to eat at Woody & Lous's Smokin' Mac before jumping on the wagon to ride back to the S'More Camp! NOTE: There will be an additional 2 weekends of activities, TBA.
Worthington Holiday Open House and Tree Lighting: November 25. Enjoy carriage rides, iceless ice rink, live music, and Santa in Downtown Worthington. Head to the Village Green for carolers and the annual tree lighting at dusk.
Marysville Uptown Christmas Walk: November 26 from 5-8 p.m. Free, family-friendly festival featuring Santa, carriage rides, live nativity, holiday dancers, and the Christmas Tree Lighting in Partners Park at 6 pm. Shops will be open and many will be offering refreshment and discounts.
Reynoldsburg Tree Lighting Ceremony: November 26 at 7 pm. Sing carols, drink hot chocolate and watch the tree lighting ceremony at the Reynoldsburg City Hall.
Main Library Holiday Open House and Topiary Park Lighting Celebration: November 28 from 6-8 pm. Join us for hands-on activities, sing-along carols and meet a very Special Guest during Main Library's Holiday Open House. Also, enjoy hot cocoa and cookies while visiting live reindeer and illuminated lanterns in Topiary Park! Indoor and outdoor activities are free and so is parking in Main Library's garage and surrounding parking lots. Bring the whole family! Complimentary coat check and stroller parking offered.
Christmas at the Coffman Homestead: November 29, December 2nd, and 9th from 5-7 pm. See the historic Coffman House and homestead Thursday November 29 during the Tree Lighting ceremony, and Sunday December 2nd and 9th in conjunction with Holly Days. The Coffman House will be decorated with a Victorian Christmas theme by the Muirfield Village Garden Club. On both days, the barn will be open with a gaily-decorated sleigh offering a perfect spot for a photo.
City of Dublin Annual Christmas Tree Lighting: November 29 from 5-7 p.m.; Santa, music and more.
Upper Arlington Winter Festival and Tree Lighting: November 30 from 6 p.m. – 8:30 p.m. Caroling, carriage rides, bonfire with s'mores, visits with Santa and the tree lighting ceremony.
Westerville Tree Lighting Ceremony: Friday, November 30 from 7-8 pm in the new Civic Green at Westerville City Hall with live holiday music, a candle lighting celebration and much more in Uptown Westerville. Santa may be available for photos (details tba)
First Friday and Holiday Tree Lighting in Delaware: November 30 from 6 – 9 p.m., featuring caroling, carriage rides, the Tree Lighting and more. Holiday Open House, Santa House, and the parade will be happening during the weekend too!
German Village Garten Club Tree Lighting: November 30 from 7-9 pm. The traditional lighting of the trees in Frank Fetch Park complete with Santa and hot chocolate.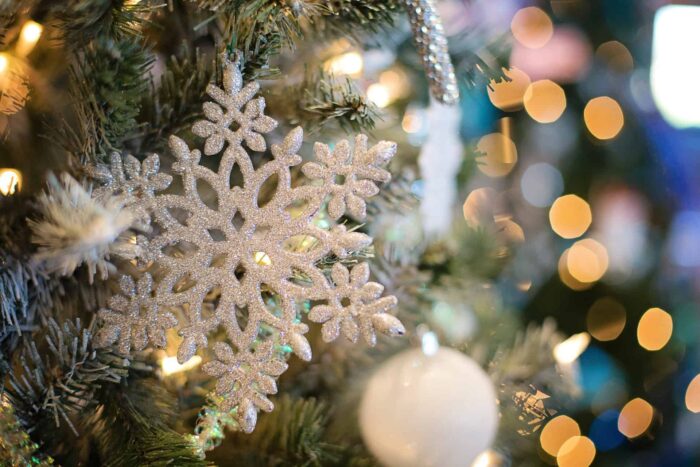 December Tree Lightings and Holiday Celebrations in Columbus
Christmas on the Towne in Reynoldsburg: Saturday, December 1 from 10 am – 3 pm. Held the 1st Saturday of December to kick off the holiday season in Olde Towne Reynoldsburg. Local merchants open their shops with specials and give-aways for adults and kids alike. Visit with Santa Claus, stop by the Secret Santa Shop, enjoy a carriage ride through Olde Reynoldsburg, and sample many of the seasonal goodies that are offered throughout the day.
Short North Holiday Hop Holiday Tree Lighting Celebration: December 1 from 12 – 9 p.m. Shop from local artisans, crafters, and makers during the Holiday Hop Pop Up Shop at the Holiday Headquarters (located at 780 N. High St). Get your photo taken with Santa at the Holiday Headquarters from 12 – 4 p.m. See the District Tree Lighting in Poplar Park with hosts Nina West and NBC4's Monica Day. Find out how to earn a $50 parking meter card with the Short North Arts District Holiday Trail.
Pataskala Main Street Christmas Cookie Walk & Lighted Parade: December 1 from 3 – 8 pm. Make a donation to receive a bag with which you can walk between shops collecting your goodies. Open to the first 400 families. Donations will be given to local food pantries. Food truck and/or vendors will be open for dinner. Free activities include kids crafts, letters to Santa, hot chocolate, face painting, train display, light refreshments, character experiences, caroling, music, Mead Needham Museum tour, selfie station, and Lighted Christmas Parade at 6:00 pm.
Holiday Open House in Delaware: December 1 from 12 – 4 p.m. Downtown businesses will offer treats and treasures, take part in the Dash for Dasher children's scavenger hunt, and visit Santa and Mrs. Claus at Santa's House from 1-3.
Holly Days in Dublin: December 1 from 11 a.m. – 7 p.m. in Historic Dublin. Family activities including Irish elf pictures, Irish holiday momentos, a Holiday photobooth, and more. 12 Elves of Dublin Hunt, Touch-a-Truck, Photos with Mr. and Mrs. Claus, and more details to be announced.
Granville Christmas Candlelight Walking Tour: Saturday, December 1 from 1 – 9 p.m. All day activities, plus Santa
New Albany Holiday Market & Tree Lighting Celebration: December 1 from 2 – 5:30 pm. 2018 details tba; from 2017 – Shop the New Albany Indoor Farmers Market at the Philip Heit Center for Healthy New Albany from 9 am – 12 pm. Healthy New Albany is hosting a Kids Only Holiday Shop from 1:30 p.m. – 4:30 p.m. where kids can shop (with adult supervision). Santa arrives on a fire truck at 2 pm for photos while you enjoy entertainment, caroling, crafts, snacks, hot chocolate & more before the lighting ceremony begins at 5:00 p.m. in Market Square. The Plain Township Fire Department will also be collecting unwrapped toys for children.
Holidays in Powell: December 1, from 2 – 6 p.m. at the Village Green Park; carriage rides, crafts, Santa, and more
Grove City Christmas Celebration and Mistletoe Market: December 1 from 10 a.m. – 8 p.m.; This family-friendly festival features photos with Santa, live reindeer, Mistletoe Market and Secret Santa shop, carols, a parade, Grove City tree lighting and more.
Christmas Under the Clock in Plain City: December 1 from 5-8 p.m. At the Clock Tower. Wagon rides, pics with Santa, business open houses, ice sculpting, craft vendors, etc.
Downtown Lancaster Winter Fest: December 1 from 12-5 pm. Free carriage rides, photos with Santa at the Santa House, kids crafts in the businesses, elf scavenger hunt, holiday music, and much more! The downtown tree lighting is at 5 pm.
Holiday Hop in the Short North: December 1 from 12 – 10 p.m. Enjoy the Holiday version of Gallery Hop in the Short North, with special holiday flair and events.
Winterfest at Bicentennial Park: December 1 from 11 am – 4pm The celebration features Rayland Baxter, live music, seasonal beer from local breweries, and Columbus food truck favorites. A portion of food truck and beer sales will be donated to the Mid-Ohio Food Bank.
Prairie Township Tree Lighting: December 2 from 2 – 6 pm. Crowds will enjoy a musical program and participate in the countdown to light the tree. Santa Claus will make a special appearance as well!
Christmas Parade in Delaware: December 2 at 3 p.m. The parade begins at Mingo Park (500 E Lincoln Ave.) Ends at Wilmer Street. The post office will be collecting Letters to Santa at the beginning of the parade!
Holiday Hop and Hilliard Tree Lighting: December 2 from 4-6:30 p.m. Lighting of the tree in Hilliard's Station Park with music, visit by Santa, ice sculpting demonstrations, reindeer, cookie decorating, food trucks, face painting, wagon rides and hot chocolate! There will be activities in the park, along Main Street, at Historical Village, and Civics and Cultural Arts Center. Catch a free bus near Main St. to hop between Main St. activities and the Historical Village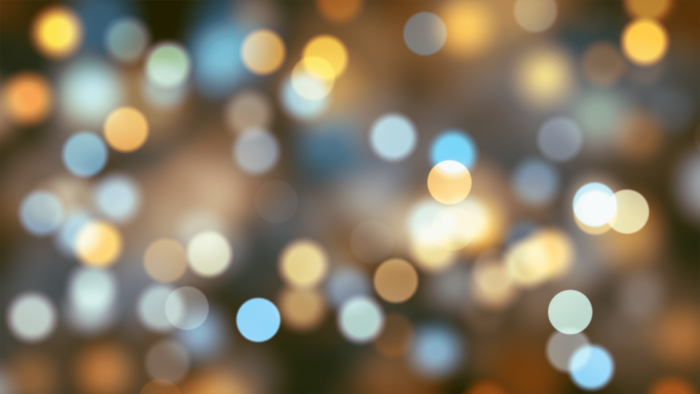 HolidayVille in Clintonville: December 2 from 12 – 4 p.m. Neighborhood party with shopping, holiday cheer, and the Jolly Trolley to transport you between stores!
Village Lights in German Village: Sunday, December 2 from 5-9 p.m.; lots of holiday spirit out and about, including shopping, food, decorations, and luminaries to lead you through the Village. Santa and Mrs. Claus will be there, as well as lots of holiday fun.
Grandview Heights Holiday Tree Lighting: December 4 from 3 – 9 p.m. Carolers, refreshments, and the tree lighting
Christmas Corner Lighting of State Auto Christmas Display and Life-Sized Nativity: Opening night December 4 from 5:30-8 pm. Will be lit nightly at State Auto Downtown through the season, with choir performances on Fridays and Saturdays. The display is lighted daily through January 2.
Ohio Statehouse Tree Lighting and Holiday Festival: December 6 from 5:30 – 7:30 p.m.; Free, family-friendly holiday festival including Santa and Mrs. Claus, the lighting of the Statehouse and trees, and more!
Old Pickerington Village Holiday: December 7 from 5-8 pm. Strolling carolers, cookie decorating, storytelling, crafts, horse-drawn carriage rides, indoor Holiday gift market, hop on/off trolley, Gingerbread House contest, visit with Santa, lighting of the pantry lights at 6:00 pm and lighting of Pickerington's Christmas Tree at 7:00 pm.
Friday, November 16, 2018
Saturday, November 17, 2018
Sunday, November 18, 2018
Monday, November 19, 2018
Tuesday, November 20, 2018
Wednesday, November 21, 2018
Thursday, November 22, 2018
Friday, November 23, 2018
Saturday, November 24, 2018
Sunday, November 25, 2018
Monday, November 26, 2018
Tuesday, November 27, 2018
Wednesday, November 28, 2018
Thursday, November 29, 2018
Friday, November 30, 2018
Saturday, December 1, 2018
Sunday, December 2, 2018
Monday, December 3, 2018
Tuesday, December 4, 2018
Wednesday, December 5, 2018
Thursday, December 6, 2018
Friday, December 7, 2018
Saturday, December 8, 2018
Sunday, December 9, 2018
Monday, December 10, 2018
Tuesday, December 11, 2018
Wednesday, December 12, 2018
Thursday, December 13, 2018
Friday, December 14, 2018
Saturday, December 15, 2018
Sunday, December 16, 2018
Monday, December 17, 2018
Tuesday, December 18, 2018
Wednesday, December 19, 2018
Thursday, December 20, 2018
Friday, December 21, 2018
Saturday, December 22, 2018
Sunday, December 23, 2018
Monday, December 24, 2018
Tuesday, December 25, 2018
Wednesday, December 26, 2018
Thursday, December 27, 2018
Friday, December 28, 2018
Saturday, December 29, 2018
Sunday, December 30, 2018