Planning to make a fitness resolution for the new year? Working out can be expensive if you join a gym, but there are plenty of cheap or free fitness opportunities around Columbus throughout the week. Don't slack off just because its the middle of winter! Check out these 10 free or cheap options that will help you stay fit through the winter.
Brave the cold with Outdoor Fitness
Crushing it Columbus: Wednesdays at 6:15am, at stairs behind COSI in Downtown Columbus for a combo of cardio and strength training. Free; all levels welcome. The group is #weatherproof, so they intend to be out there all year long!
Columbus Metro Parks Winter Hike Series: Take guided hikes of 1-7 miles in different Metro parks each weekend in January and February.
Hike at any of the Columbus Metro Parks or Delaware Preservation Parks.
Annual Hocking Hills Winter Hike: The free 6 mile guided trek winds from Old Man's Cave to Ash Cave on Saturday, January 19, 2018 with staggered start times from 9am – 11am.
Ice Skating at Blue Jackets WinterPark: Ice rink in the Arena District typically open for most of February. Dates not yet announced for 2019. Note: link goes to Blue Jackets website until Winter Park has been announced; details are not available yet.
Got snow? Hit these Sledding hills in Columbus: it counts at exercise! Buy an extra sled early in the season – it gets hard to find them later on!
Indoor and Outdoor Ice Skating in Columbus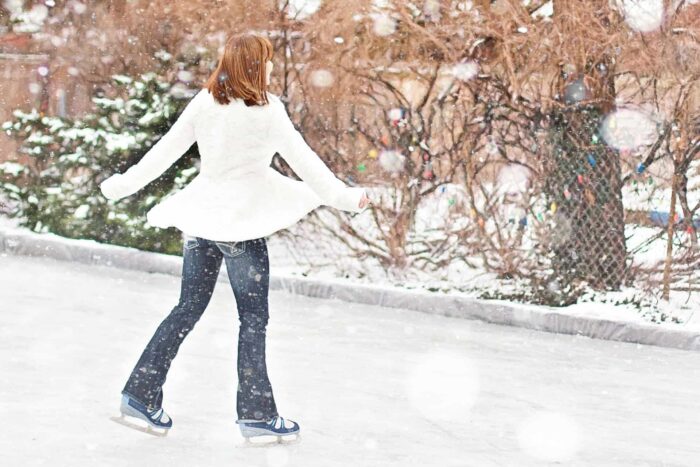 Splurge options:
Run or Walk Races: Races aren't cheap, but they are a great motivation to commit to an exercise program. Many donate to a specific cause, so find one that means sometime to you (or at least has great swag). Find races all through the year here!
Snow Trails Skiing and Snowboarding Central Ohio: Its just a short drive from Columbus and you'll burn calories on those hills, whether you ski, board, or tube.
Sweat Indoors this Winter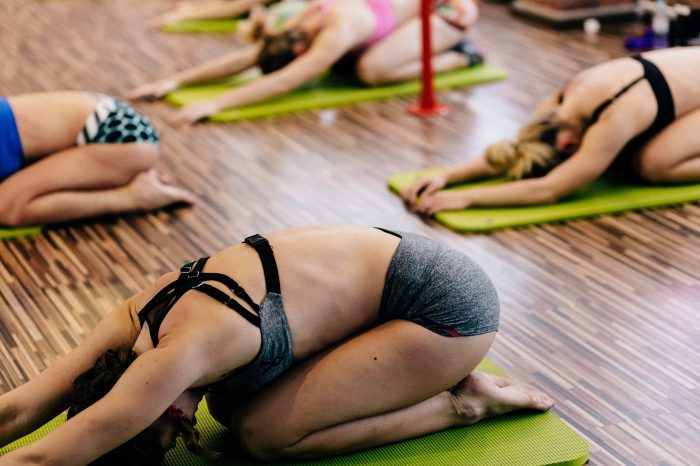 Walk with a Doc at Highbanks: Held every Saturday at 8:30 a.m. this walking program for everyone interested in taking steps for a healthier lifestyle. Dr. Sabgir of Mount Carmel Clinical Cardiovascular Specialists will lead the walk featuring blood pressure checks, pedometers, healthy snacks, recipes and information to make better lifestyle changes, and opportunities to talk with the docs. Walks will be indoor at the Polaris Mall in the cooler months. There are lots of other Walks with a Doc around Columbus too! (please verify whether walks are happening via the links below before you show up in case the schedules have changed).
Walk with a Doc from Grace Clinic at Mingo Park or Willis Education Center in Delaware, OH on the 2nd Tuesday of every month at 12:00 PM (noon)
Walk with a Doc from Worthingon Pediatrics at Coffman Park in Dublin, OH Every Thursday @ 10:00 AM (rain, snow, or sun)
Walk with a Doc at Hilliard Ray Patch Family YMCA on the last Tuesday of every month @ 1:30 pm
Walk with a Doc from Memorial Hospital in Marysville at the YMCA on the 2nd Friday of each month @ 8:00 AM or 4th Thursday of each month @ 6:00 PM ** **No Thursday walks in January, February, November, or December
Walk with a Doc from St. Ann's Family Medicine at Sharon Woods Metro Park on the 2nd and 4th Saturdays of every month @ 8:30 a.m)
Walk with us on the Far East Side at Big Walnut Park or Far East Community Center on the 2nd and 4th Saturdays @ 8:30 a.m, April – November 10
Walk with us on the North Side at Woodward Park & Community Center on the 1st and 3rd Saturdays at 8:30 a.m. April – November 10
Walk with us on the South Side at Marion Franklin Community Center on the 1st and 3rd Saturdays at 8:30 a.m. April – November 10
Walk with us on the West Side at Dodge Park and Community Center on the 2nd and 4th Saturdays @ 8:30 a.m, April – November 10
Walk with Future Docs at the Park of Roses on the last Saturday of every month @ 9AM March-October
Walk with a Doc in UA from OSU Family Practice at UA Senior Center on every Wednesday @ 5:30 PM
(April – October 2018)
Community WOD at Crossfit Clintonville: Try out Crossfit for free at Community WOD (short for Workout Of the Day) on Saturdays at 10 am. You'll learn about the Crossfit workout model and the easy to learn (and adapt) movements. No registration needed.
Yoga in the Park at Battelle Darby Creek: Every second Saturday of the month at 11:30 a.m. at Battelle Darby Creek in the Cedar Ridge Lodge. Note: this is not on the schedule for December.
lululemon at Easton and Polaris: Join them every Sunday from 11 a.m. – 12 p.m. for an hour long sweat-fest! Check out the calendar for details.
Free Fitness Classes at Athleta Easton: Athleta offers free fitness classes and events throughout the month; check calendar for details.
Family Nights at Worthington Community Center: Enjoy free gym activities on select Friday nights at Worthington Community Center. Swimming is available on certain nights for $3. (Event is for families, and adults aren't permitted to attend alone). 2019 events to be announced.
Roller Skating in Columbus: You probably did a lot of roller skating while you were a kid – and for good reason…it's tons of fun!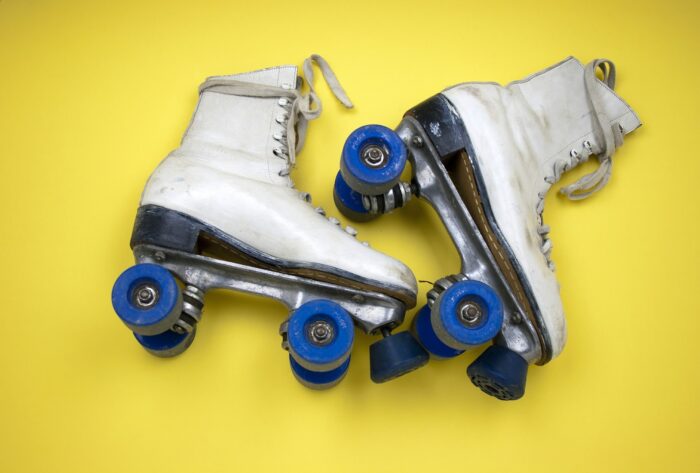 Skate America in Grove City: Great pricing and plenty of discounts through the year
Skate Zone 71 near Morse Rd: Tons of skate parties with character visits. Little kids skate is on Saturday mornings. There are also discounted days, young teen nights, and adult nights.
United Skates of America on Refugee Rd: Lots of family skate and discount days.
Indoor Swimming in Columbus
Active fun for kids and teens: Scroll down for the active fun section, including trampoline parks, open gym, and more (admission applies for most)
Fitness Studios: Most fitness studios will offer a free class for first time visitors, so if you have your eye on a studio or class, don't be afraid to ask!
Splurge Option: Paddleboard Yoga! Pretend your on the lake with a Paddleboard Yoga class at Worthington Pools. Bring your own paddleboard, or rent one for $15. Classes fill up fast!
Please let me know of any other opportunities for free fitness around Columbus!
Save
Free Fitness around Columbus during the Winter
When
All Day Daily (December 1, 2018 - March 31, 2019)
Reader Interactions