Head to Licking County to enjoy acres of nature at Dawes Arboretum in Newark, Ohio. Home to over 5300 different types of plants with more than 15,400 plants on grounds, you'll find new things to explore every time you visit.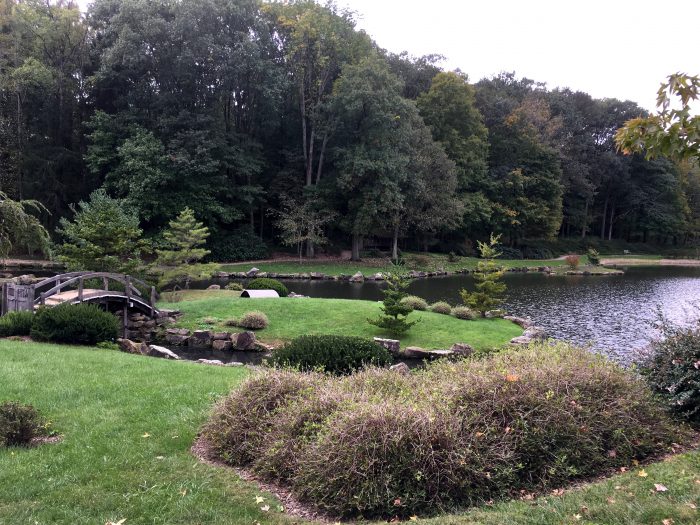 Located about 30 minutes east of Columbus, Dawes Arboretum features 2,000 acres with 12 miles of trails, an informative Auto Tour, Japanese Garden, lakes, or take in breathtaking views from the Observation Tower, and more. There's also an indoor and comfortable bird-watching sitting area, and children's exploration area in the basement of the visitor center.
There are so many landscapes to choose from, with lakes, bridges, woods, beautiful flowers, Japanese garden, walking paths, Red Barn, and more. You'll want to pack a picnic and stay for awhile. Drive through to explore the various gardens. There are parking areas throughout the Auto Tour so you can get out and explore.
Admission for Dawes Arboretum
Buy tickets online! Non-members to pre-purchase admission at this time.
Adult: $10.00
Child (Ages 5-15): $5.00
Children Under 5: Free
If you are unable to visit during the date you purchased your ticket for, please call The Arboretum to reschedule your visit. Admission tickets must be rescheduled within 30 days of purchase.
Discounts and Free admission for Dawes
Free admission passes are available for check out at Licking County Library, the Muskingum County Library, the Granville Public Library, Alexandria Public Library, Homer Public Library, Perry County District Library, Fairfield Library and Pataskala Library. Please check your library for availability.
Free admission passes for foster care families will be available through Licking County JFS.
Those with a SNAP card will be offered discounted admission, daily.
Free admission days are offered throughout the year. Check the website or scroll down for events to see if any are coming up!
Membership at Dawes Arboretum
Membership for Dawes supports the programs, while it gives you discounts, Free catch-and-release fishing at Dawes Lake, Reciprocal benefits at more than 300 gardens in North America, and more. Plus member-only hour from 8 am – 9 am.
Individual +1: $40 per year
Family Membership: $60 per year
Photographers who use The Arboretum for business purposes (including photo shoots and nature photography), are required to purchase a photography membership. Photography memberships come with 60 individual shoot passes. $100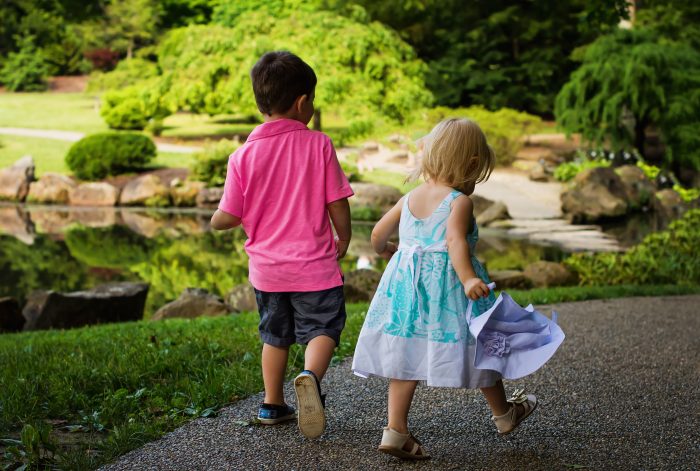 Upcoming Events at Dawes
Sundays in the Woodland Garden: Through April. Celebrate Ohio Native Plant Month by exploring the Woodland Garden on Sundays in April. Stop by the Gazebo from 12-2pm to discuss native plants with Arboretum staff and receive a native plant seed packet (while supplies last).
Free Admission on EARTH DAY! April 22. Spend the day enjoying nature and celebrating Earth Week by exploring the beautiful grounds of The Arboretum. Make your way to the Red Barn Reserve between 12-2pm for a tree giveaway, while supplies last! Due to COVID protocols, Earth Day attendees are asked to reserve a ticket on the website before visiting. Use promo code EARTHDAY21 when reserving tickets. Details here.
Please note, Arboretum capacity is limited and additional tickets will not be available once capacity is reached. Dawes Arboretum members are not required to reserve admission.
Arbor Day Events
The Dawes Arboretum will celebrate Arbor Day April 29, 30, and May 1 with a tree giveaway from 12 – 3 p.m., while supplies last. Visit The Arboretum and stop by the Visitors Center Deck from noon to 3pm to receive your free tree! See details here.
Arbor Day Nature Happy Hour: Growing in the Greenhouse: Thursday, April 29 from 6 – 7pm. Get a virtual sneak peek of the sprouts and shoots we are growing in the Greenhouse, what these plants are used for and talk about the benefits of the trees we grow to kick off Arbor Day weekend the right way. $7
Arbor Day Aesculus! Virtual Buckeye Collection Tour: Friday, April 30 from 4 – 5pm. Join Arboretum Director of Living Collections, Greg Payton, for a virtual walk through the APGA nationally accredited Aesculus (buckeye and horse chestnut) collection. Pre-recorded video to watch any time. $7
History Center Tour: Saturday, May 1 at 11:30 am. Join a member of the history department for a walkthrough of the exhibit Ohio Artist Sala Bosworth: The Dawes Family Collection. Masks are required during the tour, and in all Dawes Arboretum buildings. This tour is included with admission. Meet outside the History Center, next to the Daweswood House Museum, to start the tour.
Hidden Gems: Red Barn Reserve Virtual Tour: Saturday, May 1 from 1– 1:30pm. Celebrate Arbor Day and join us for a virtual tour of the Red Barn Reserve to learn about the plants and wildlife you may find there. Virtually explore the trails and take in views- then stop at the Red Barn Reserve on your next visit to The Dawes Arboretum. Pre-recorded video. $7
Sunday Strolls: Sundays, May – September, from 1-2 pm. During this 45-minute guided, walking tour, visitors will get an overview of The Arboretum, learn what plants are blooming and discover what they can see and do during their visit.
Go Public Garden Days, May 7-16: The Arboretum is celebrating all the ways public gardens better our lives by offering $2.00 off the general admission price.
Spring Cherry Blossoms
Dawes Arboretum, located just 35 minutes from Columbus in Newark, Ohio. You'll find plenty of flowering cherry trees in the Japanese Garden this Spring. The Zen garden features bridges, a meditation house, pond, stones, hills, and more, creating a serene backdrop.
Park at the Japanese Garden to start, and then drive around the south end of the Auto Tour to see additional individual trees.
DAILY HOURS MARCH – OCTOBER
Members' Hours: 8:00 am – 7:00 pm
Non-Members' Hours: 9:00 am – 7:00 pm
DAILY HOURS NOVEMBER – FEBRUARY
Members' Hours: 8:00 am – 5:00 pm
Non-Members' Hours: 9:00 am – 5:00 pm
Fall Foliage at Dawes
Dawes Arboretum is a perfect choice to explore fall foliage – whether you plan to walk or drive (or a little of both). The paved trails (open to cars and walking) through the arboretum lead to a variety of ecosystems and gardens. Park at the beginning and spend a couple of hours walking, or drive from parking area to parking area and explore the nearby gardens.
My top picks include the overlook over the valley, just past the visitor's center, Dawes Lake and the Observation tower overlooking the hedge lettering, Garden Gateway (including the Japanese Garden), and Hikes through the Woodlands.
Dawes Arboretum
7770 Jacksontown Rd.
Newark, OH 43056
website | Facebook
Other articles of interest
When
Weekly on Sunday @ 1:00 pm-2:00 pm (May 2, 2021 - September 26, 2021)
What
Sunday Strolls at Dawes Arboretum
When
Daily (May 7, 2021 - May 16, 2021)
What
Go Public Garden Days; Discounted Admission