Holiday Events in Columbus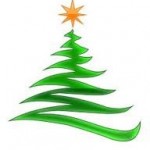 This list will be added to as events are published.  Check back regularly to see the updates.
There are many events to enjoy the holiday season around Columbus.  Mark you calendars so you don't miss out.  More details can be found through the links, or on the individual event websites.  Please let me know what I'm missing in the comments or by emailing cbusonthecheap@gmail.com.  I grouped the events by weeks, with the "week" beginning on Fridays for convenience of weekend planning.
Don't miss the other holiday event posts:
Ongoing:
November 13 – November 19:
Friday, November 13
Saturday, November 14
Sunday, November 15
Monday, November 16
Thursday, November 19
November 20 – November 26:
Friday, November 20
Saturday, November 21
Sunday, November 22
Wednesday, November 25
Thursday, November 26
Friday, November 27
Saturday, November 28
Sunday, November 29
Monday, November 30
Tuesday, December 1
Wednesday, December 2
Thursday, December 3
December 4 – December 10:
Friday, December 4
Saturday, December 5 (it's a big day, so I broke the listing into categories
Dine with Santa on Saturday:
Other Santa sightings:
Run/Walk:
Kids/Family Crafts:
Other holiday events on Saturday:
Sunday, December 6
Monday, December 7
Tuesday, December 8
Wednesday, December 9
Thursday, December 10
December 11 – December 17:
Friday, December 11
Saturday, December 12
Sunday, December 13
December 14
December 15 and 16
December 16
Thursday, December 17
December 18 – December 24:
Friday, December 18
Saturday, December 19
Sunday, December 20
Monday, December 21
Tuesday, December 22
Wednesday, December 23
Thursday, December 24
December 25 – December 31:
Saturday, December 26