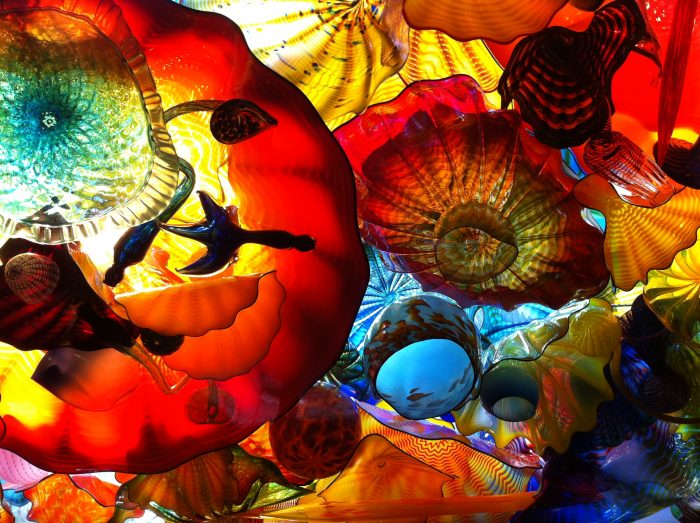 Franklin Park Conservatory hosts Family Fun Days on weekends and select weekdays to keep the kids entertained through the year.  While you're there, check out the beautiful and festive Gardens Aglow (until January 3) followed by Orchids: Utopia beginning on January 13 at the Conservatory.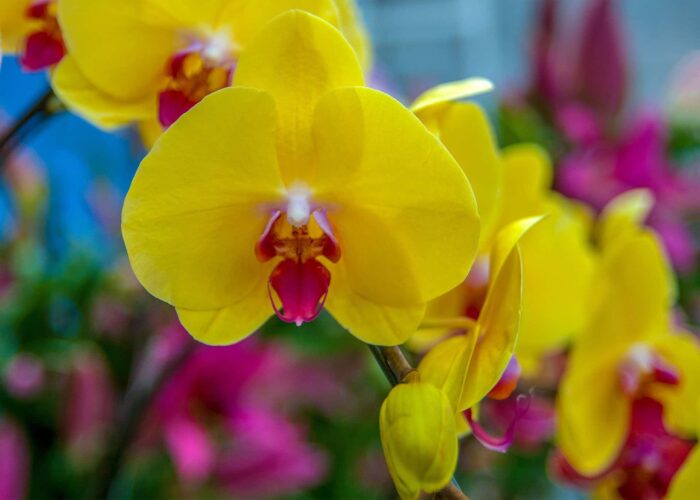 Don't miss these upcoming Family Fun Days (free with admission, unless noted for art and activities).
Thursdays, 10:30–11:30am: Little Adventurers  Parents and children explore a new topic each week with hands-on activities, a craft, story time or tour. Suitable for ages 3–5. Free with admission.
Second Sundays with the Columbus Zoo, 2 pm: Family friendly presentations feature different animals each month.
April 
Saturday, April 7, 11 am and 2 pm: Family Fun with Chris Rowlands. Nature educator Chris Rowlands and his puppet friends perform original songs about animals and the natural environment.
Saturday, April 14, 11 am and 2 pm: Family Fun – Tulip and Tutus. Wear your tutu and dance along as you learn basic ballet steps from local performers.
Saturday, April 21, 11 am – 2 pm: Family Fun – Soaring Bird Kite. Decorate a mini bird kite to fly around the gardens.
Saturday, April 28, 11 am – 2 pm: Family Fun – Tree Cookie Necklaces. Celebrate Arbor Day and learn how trees grow. Use a tree cookie, a cross section of a tree limb, to make a pendant necklace.
Saturday, May 5, 2 pm – 3 pm: Family Fun – Music Inspired by Nature. This orchestra performance is fun for everyone! Kids and families will enjoy lively music inspired by the natural world by Ohio Capital Winds.
Saturday, May 12, 2 pm – 3 pm: Family Fun – Plant a flower for Mom. Decorate a flower pot and plant a flower for Mom.
Admission to the Franklin Park Conservatory is $15 for adults, $12 for seniors and students, and $8 for children 3-17 (free under age 2). Free admission is available on the first Sunday of the month, 10am–5pm, for families and individuals in eligible programs with proof of participation. Visitors must show a photo ID plus one of the following forms of ID at the Visitor Center: Ohio Directions card, Medicaid card, W.I.C. card, Molina card or Care Source Options.
Love to explore the various exhibits and events throughout the year?  An annual membership would be worth the cost, as they range from $45 – $110.  Student and Senior (60+) memberships are just $35, and the $30 Access pass is for families who are eligible for benefit programs.
Hours:
Daily 10am–5pm
Franklin Park Conservatory
1777 E Broad St
Columbus, Oh 43203
Looking for other free or cheap craft options for kids?
Save
When
Weekly on Thursday @ 10:30 am-12:30 pm (starting May 18, 2017)
Where
Franklin Park Conservatory and Botanical Gardens
When
Weekly on Saturday @ 11:00 am-2:00 pm (starting May 20, 2017)
Where
Franklin Park Conservatory and Botanical Gardens
When
Monthly on the 2nd Sunday @ 2:00 pm-3:00 pm (starting June 11, 2017)
Where
Franklin Park Conservatory and Botanical Gardens
Franklin Park Conservatory and Botanical Gardens
1777 E Broad St
Columbus, OH 43203
614-715-8000