Enjoy spring at one of 400+ National Parks during National Park Week, April 17-25, 2021. You'll enjoy free admission on April 17, 2021, so plan your trip to visit one of these great parks! Many National Parks are just a car ride away.
You can plan your visit by what you want to do, or where you want to go, or check out the event calendar and check out the special programs, including digital programs, offered that week.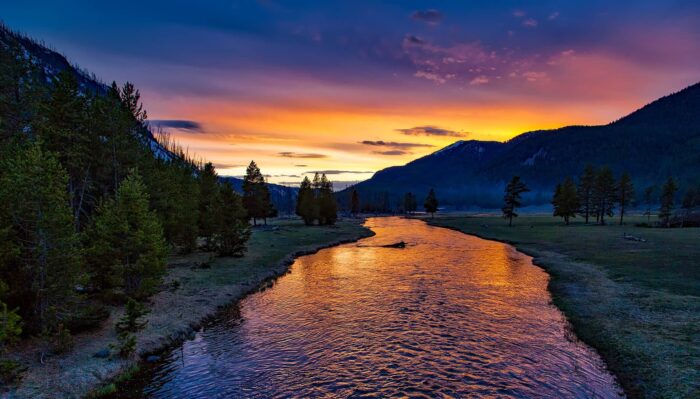 National Parks Week Schedule
See links and full details on the website
Saturday, April 17: International Park Prescription (ParkRx) Day and Fee Free Day. Doctors orders! Get your dose of nature at home, in the neighborhood, a nearby park or trail, or virtually. Then share your experience on social media using #PowerOfParksForHealth and #BeforeAndAfterParkRx. Admission to all National Parks are FREE!
Sunday, April 18: Volunteer Day Find out how you can help at a park near you!
Monday, April 19: Military Monday. Join us on social media as we thank our military for their service and share your own park experiences using #MilitaryMonday and #NationalParkWeek. Click here to read about free memberships for military and veterans.
Tuesday, April 20: Transformation Tuesday. Join National Parks Service on social media as we explore various transformative park experiences and share your own using #TransformationTuesday, #NPSOnTheMove, and #NationalParkWeek
Wednesday, April 21: Wayback Wednesday. Share your memories on social media using #WaybackWednesday and #NationalParkWeek.
Thursday, April 22: Earth Day. Earth Day gives you the perfect reason to volunteer in one of the parks. See how you can volunteer or contribute in celebration of National Park Week and Earth Day. Share your Earth Day experiences and favorite memories with parks using #EarthDay and #NationalParkWeek.
Friday, April 23: Friendship Friday. Join us on social media as we thank our partners using #FriendshipFriday, #NPSFriends, and #NationalParkWeek.
Saturday, April 24: National Junior Ranger Day. The Junior Ranger Program is a great way to explore national parks. You can learn why national parks matter and how you can be a part of the team that helps keep parks healthy. "Explore, learn, and protect" your national parks online and become an official Junior Ranger! Look for the virtual badges you can print out and post on your refrigerator.
The NPS Kids Portal is where to start your virtual national park experience and participate in fun activities and special online programs for the whole family. Check out online and printable activities along with virtual tours, videos, and webcams from national parks all across the country.
Sunday, April 25: BARK Ranger Day. National parks are going to the dogs! Our furriest family members can become part of the BARK Ranger pack by modeling these best practices when visiting parks:
Bag your pet's waste
Always leash your pet
Respect wildlife
Know where you can go
Join us on social media and share your pet's fun park experiences using #BarkRanger and #NationalParkWeek.
Get out and explore a park near you this spring!
Other articles of interest