Updates coming in early 2019!
Maybe you aren't heading to a warm beach for Spring Break this year, but there's no reason you can't have lots of fun around Columbus!
Spring Break falls during Easter for most, so the first thing to check out is Easter activities and Easter Egg Hunts in Columbus.  There are over 100 options, and many are free, so make sure you schedule some Easter fun!  With photos and breakfast with the Bunny, Easter Egg Hunts, Easter races, Easter events and egg hunts for the grown-ups only, and even pet Easter events, there's something for everyone in the family.  Seriously – you don't want to miss this list!
We also have plenty of other options, including ways to enjoy the (hopefully) warmer weather, free indoor play areas (for the inevitable rain, some culture, cheap eats, fun outings, day trips, and so much more.
Specific Events by Days
Get outside for some fresh air!
Columbus Metro Parks offer programming year round for all ages, with 19 natural area parks with more than 200 miles of trails. Pick a new one each day and explore!  In addition to hikes and outdoor exploration, they offer indoor activities, and most offer open play activities (and a chance to warm up) in the nature centers.
Check out the best playgrounds around the city (via Columbus Parent)
Columbus Zoo and Aquarium is a great way to spend an entire day. No matter the weather, there are plenty of indoor exhibits to tuck into, and some of the animals are more active in the cooler weather.
Hike at Hocking Hills: So much to explore, with trails, waterfalls, caves, and more.  Book a cabin or take a day trip!
Farm at Walnut Creek: Check out the working farm, feed exotic animals, and enjoy family time in a beautiful setting.
The Irish Fairy Doors of Dublin Trail: Pick up your Trail Guide at the Irish Fairy Garden in the Dublin Visitor & Information Center (9 South High Street) and follow the path on your trail guide through Historic Dublin to 8 different businesses to find tiny magical fairy doors. Find the name of each resident fairy, fill in your passport and return your completed passport to the Visitor's Center for a FREE Fairy Doors of Dublin t-shirt.
Short North Arts District Art Trail: Enjoying arts and culture in the Short North Arts District is easy and rewarding with the Short North Arts District Art Trail. Navigate the trail and gain access to a series of exciting offers and deals from businesses in the Short North area! From iconic permanent murals to colorful Short North Arches and the Six in the Short North temporary mural series, the streets in the District are filled with enlightening and oft-unexpected works of art. Pricing: Free; access the trail app at arttrail.shortnorth.org.
Olentangy Indian Caverns open on April 2 for the season, and the petting zoo is free during the first week! This place is awesome, even if you don't plan to tour the caverns.  There are outdoor play structures and lawn games, gem mining, and the highlight for my kids is the huge animal encounters area (just $3 per person).  They loved feeding the friendly animals and frolicking with them in the "petting zoo".
Museums and more (learning can be FUN!)
Cheap eats in Columbus
Treat yourself and your kids with half price shakes after 8 at Sonic.
Kids Eat Free each day of the week at various restaurants (verify details before you go, as promotions can change)
Find other dining freebies and deals in Columbus here.
Hit up a happy hour! Kids shouldn't have all of the fun on Spring Break!  Take some time for yourself.
Milk & Cookie Happy Hour at Sassafras Bakery in Worthington: Weekdays from 3-5pm, get a free glass of milk or cup of coffee with purchase of a cookie.
Ice Cream or Frozen Yogurt shops.  Too many to name, but there's probably one right around the corner from you. It's never too cold for ice cream.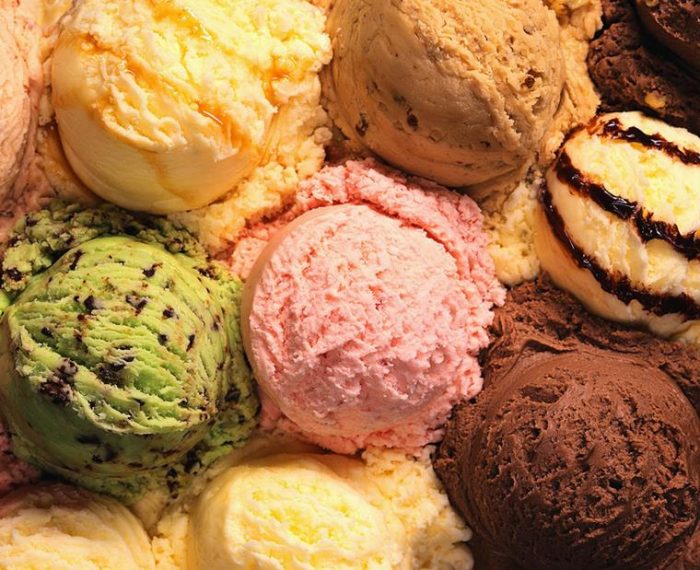 Take a short drive outside of Columbus
Dawes Arboretum in Newark features miles of beautiful landscaping and trails, plus an indoor Nature Center that kids will love.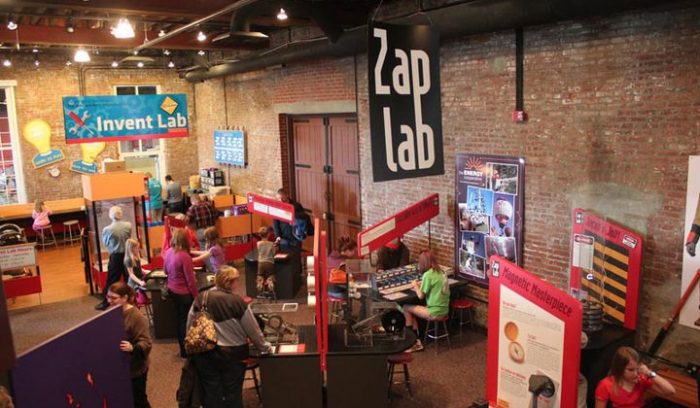 Little Buckeye Children's Museum in Mansfield: Exhibits in the arts, sciences, transportation, and imagination play for ages 2-12. See website for hours.  Admission is $8 for 2 and up.
A-ha Children's Museum in Lancaster is a fantastic play museum that encourages creative play for kids 1-8
Comfort Inn Splash Harbor is Bellville is a great affordable option for a "trip" that is just one or two nights and totally affordable. Kids love staying in hotels, and this one has an amazing pool area, including water slides, hot tubs, fountains, and so much more. Check out their spring break specials on the Facebook page.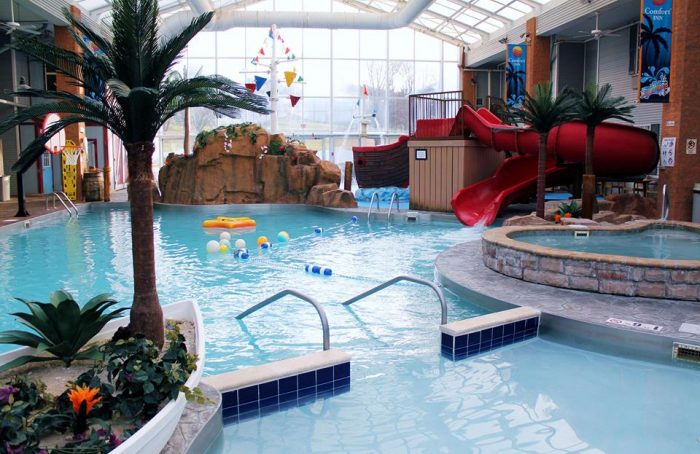 Free Indoor places to play
The weather is always unpredictable in March and April, so keep this list of FREE Indoor Places to play for when you need to get out of the house and let the kids play off some energy for an hour or two! I'm highlighting a few options below, but check out the list if you are looking for other ideas.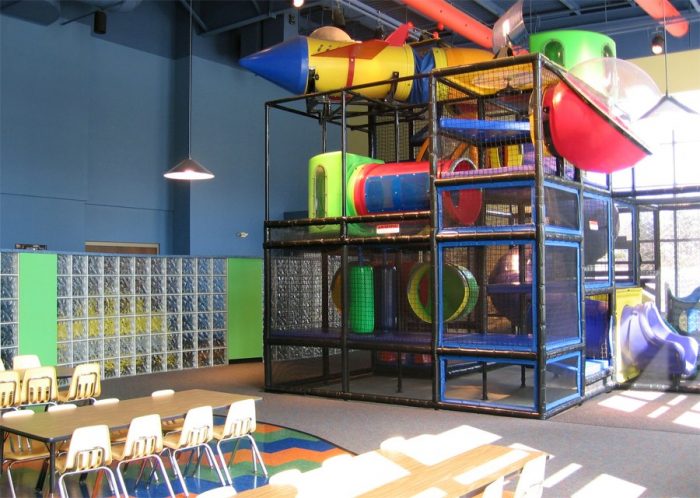 Mall Play areas: Polaris, Tuttle, and the Shops at Worthington Place (which is a favorite because it's clean and less crowded.
Libraries: Most local libraries have a kids area with puzzles, small toys, and other fun activities, plus story times for all ages.  Activities may be limited over spring break at some branches, so check the schedule.  The Columbus Main Library is a favorite with lots of play structures, double-sided fish tank, and more. Staff often walks around and interacts with kids. You can easily spend a couple of hours playing and exploring.
Graeters Scoops and Shoots Play Area: There's a great play area in the Graeters on Bethel Rd. with slides and structures to climb in and around.  No purchase necessary, but it's ice cream, so just plan to get some while you're there.  Otherwise, the play area is completely free!  Geared for ages 9 and under.
Columbus Museum of Art (Free on Sundays)- The Center for Creativity offers hands on imaginative and creative play in several areas for all ages.  Free on Sundays, Kids under 5 are always free, and Thursdays from 5-9 pm are "pay what you want".
Coffee Connections in Hilliard: This coffee house has a separate space behind with more seating and a kids' area on the second floor with comfy seating and creative play opportunities.
Westerville Community Center: Free Tree Top Playground right off of the lobby which requires no membership or admission. The structure looks best suited to 2 years and up, as it's quite high.
Grange Audubon Center: Small indoor play room with books, bird watching, costumes, climbing structure and cave.
The Naz Playplace in Grove City Church of the Nazarene: Indoor playground for ages 4-11, and cafe inside the church, so you can grab lunch after the kids play. See hours on the website. Story time is held on select Tuesdays.
McDonald's Indoor PlayPlace: Bethel, Sawmill, Renner Rd., W. Broad, and Worthington-Galena locations have indoor PlayPlaces.  You'll spend a little on lunch or a drink, but you have to eat anyway.
Chick-fil-A Playgrounds: Located at Grove City, Sawmill, Polaris, Hilliard, and E. Broad.  Stop for a meal or drinks and let the kids play.
Roller skating in Columbus
Whether your kids are new to roller skating or experienced, it will make for a fun and tiring activity.  There are 3 roller skating rinks in the Columbus area, and all are offering fun activities and skating parties over spring break.  Sessions are 2-3 hours long, and some are discounted admission or included meals.  Most of the websites offer additional coupons, so be sure to look for those
Skate America in Grove City: Great pricing and plenty of discounts
Skate Zone 71 near Morse Rd: Tons of skate parties with character visits.  Little kids skate is on Saturday mornings. There are also discounted days, young teen nights, and adult nights, and Easter Day Skate
United Skates of America on Refugee Rd: Lots of family skate, character skate, and discount days.
Indoor Ice Skating
Chiller Ice Rinks in Easton, Lewis Center, Dublin and Downtown: Check public skate times and pricing for each location.
The Ohio State University Ice Rink, 390 Woody Hayes Drive, Columbus. Phone: (614)292-4154
Public admission is $6, skate rental is $3.  Limited open skate sessions, 12/22, 12/28, 12/29. January hours have not been updated; check here for updates.
Lou & Gibb Reese Ice Arena, 936 Sharon Valley Rd, Newark. Phone: (740) 349-6784
Admission $3-$6, skate rental is $3.
Bowling in Columbus
Plenty of options, but here are a few nice suggestions for families. Check for coupons and Spring Break specials on the website!
Indoor Swimming in Columbus
It's not the beach, but the air and the water is warm, and most of the pools offer lots of fun activities, including zero entry for the tots, slides, lazy rivers, and more.
Movies
No matter the weather, its nice to just sit and relax with a movie and a popcorn for a couple of hours.  Matinees are always less expensive and usually less crowded, so they are a great option for families.
Hoot Family Film Series is the last Saturday of each month at Gateway Film Center with cartoon shorts, crafts, and music by the Shazzbots!
First Friday Film Series at Ohio History Center: Museum stays open from 5-9 pm, with special activities and exhibits, and a movie at 7 pm.
Kids Crafts in Columbus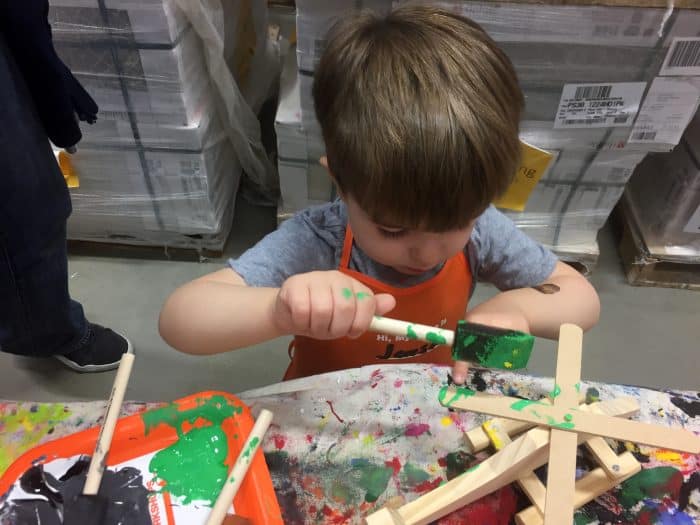 Michael's offers Kids Club every Saturday from 10 a.m. – 12 p.m. where kids can do weekly craft projects for just $2. They are also hosting a bunch of Make Break events for older kids from 1-3 pm. Most require small purchase to complete project, though many supplies are provided.
Lakeshore Learning stores have free crafts on Saturdays from 11 am – 3 pm.
Home Depot Kids Workshops are held on various Saturdays.  Check the Lowe's or Home Depot site for dates, times, and schedule projects and help teach your kids about safety and building.
Want to see what else is going on during other days of the week?