Lowe's had to halt their in-person Build and Grow Clinics last Spring, but they still have some DIY fun for kids to do at home!
DIY Kids Workshops kits can be picked up at your local store on select dates. Take them home to work on with the kids so they can learn about building and safety, and the joy of DIY!
The recommended ages for the Lowe's DIY Kits are 4-11. All supplies and instructions are included! All workshop participants must register to receive a kit to complete.
If kits aren't picked up by the end of the day on the last pick up day, they may be given to non-registered customers. If registration was full at your local store, you can call to see if they have any extra after pickup times!
Lowe's Free DIY Kids Workshop Kits
Kits are typically available for pickup on the 2nd weekend of each month. Check the Lowe's site regularly to see when a new kit is released for registration, as spots fill up quickly!
Pickup May 8-9: Basket Planter Kit. Mother's Day is right around the corner! Sign up your child today and they can make this cool Basket Planter. Add a flower and soil and they'll have the perfect Mother's Day gift. If registration is full at your local store, call or stop in after March 9 to see if they have any kits that weren't picked up! Registration opens on April 10!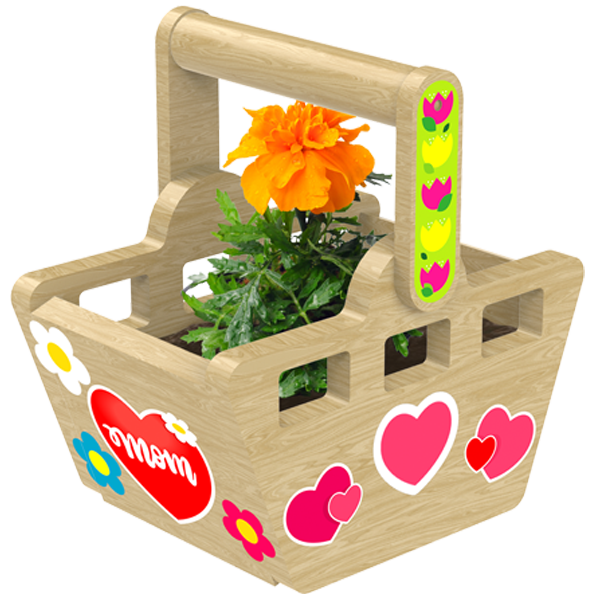 Lowe's Workshop Options
Want to learn some skills yourself? Check back to see when Lowes resumes in-person workshops for adults! They offer regular DIY Workshops to allow customers to build skills for their next home improvement project, and DIY Women's Workshops integrate small-group instruction to support do-it-yourself projects.
All workshops are free; however, there may be select workshops that provide customers with take-with items for a pre-specified cost.