Most kids love picking out new back-to-school clothing and shoes every summer. Can you imagine being a school-aged child and having to start school with worn out, ill-fitting clothing? The lack of proper clothing is a main reason why children miss school.  New clothes help improve self-esteem, and self-esteem helps children do better at school.  Charity Newsies has worked to empower children since 1907, by helping clothe more than 500,000 children in Columbus and Franklin County since 1907.
Charity Newsies is gearing up for the school year by filling its warehouse with new pants, shirts, coats and school uniform essentials, and will be taking applications at select Columbus Metropolitan Library branches select Saturdays beginning July 7, and its headquarters at 4300 Indianola Ave on Monday, Aug. 6.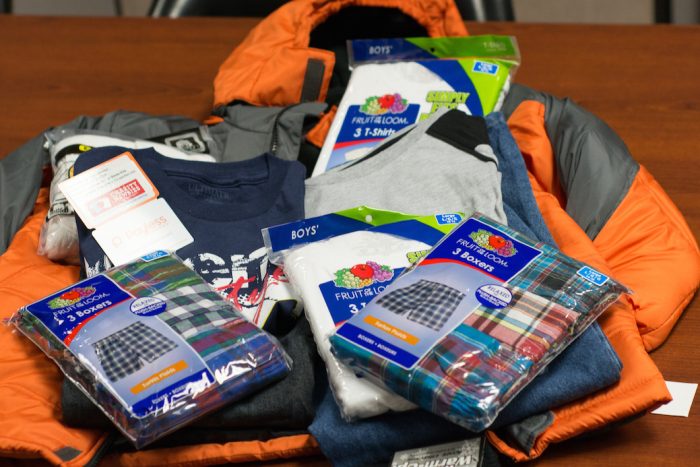 "Since most of the schools in central Ohio begin classes in August, we recognized that in order for more students to receive their new school clothes/uniforms and shoes before the first day of classes, we needed to take applications early in the summer," said Tony Perez, Charity Newsies' Board Chair.
Charity Newsies outfits students enrolled in public, parochial, charter and vocational schools throughout Franklin County.  Any child in need should apply for clothing assistance. Applications will be taken by Charity Newsies members at the following Columbus Metropolitan library branch locations. 
Saturday, July 7
Karl Road Branch, 5590 Karl Rd.
Hilltop Branch, 511 S. Hague Ave
Saturday, July 14
Parsons Branch, 1113 Parsons Ave.
Whitehall Branch, 4445 E. Broad St.
Saturday, July 21
Driving Park Branch, 1422 E. Livingston Ave.
Saturday, July 28
Northern Lights Branch, 4093 Cleveland Ave
Saturday, Aug. 4
Livingston Ave. Branch, 3434 E. Livingston Ave.
Saturday, Aug. 11
Hilltop Library, 511 S. Hague Ave.
Saturday, Aug. 18
Linden Branch, 2223 Cleveland Ave, Columbus, OH
Livingston Ave. Branch, 3434 E. Livingston Ave.
Saturday, Aug. 25
South High Branch, 3540 S High St, Columbus
Parsons Branch, 1113 Parsons Ave.
Monday, Aug. 6, 9 a.m. – 12:30 p.m.
Charity Newsies Headquarters opens through Dec. 7 (4300 Indianola Ave.)
Eligibility and application requirements
Application must be completed by a parent or legal guardian;
Each applicant must live in Franklin County;
Verified attendance at a Franklin County K-12 school (public, private, charter or parochial); and
A valid photo ID, social security card and proof of income (a recent pay stub or Human Services Benefit summary)
Upon successful completion of the application the child will receive a scheduled clothing appointment to visit Charity Newsies Headquarters to select pants, shirts, socks, undergarments and coat, and receive a $25 voucher to Payless Shoe Stores.
One hundred percent of financial donations help purchase new clothing. Learn more about Charity Newsies events and how to get involved at www.charitynewsies.org or call (614) 263-4300.
photos via Charity Newsies