Bring the kids to a Home Depot Free Kids Workshop for children ages 5 – 12 on the first Saturday of each month and other select days between 9 a.m. and noon.  These how-to clinics aim to teach kids how to create useful and educational projects, while emphasizing tool safety.  All supplies are provided and kids will receive an orange apron to take home, along with the completed project and an achievement pin.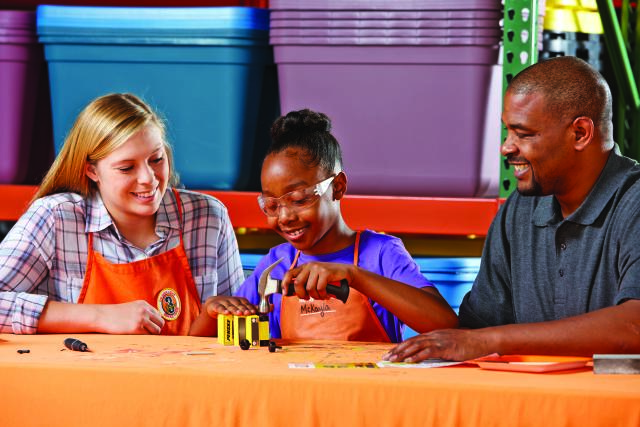 Saturday, March 2: Clock Tray – Spark a conversation about one of the oldest inventions—hands down—in our hands-on workshop. Together you and your timekeeper can build a freestanding clock with easy-to-read numbers, movable hands and a storage tray to house reminders or important trinkets. Use as a learning clock to make telling time fun or as a tool to encourage the value of time. Once your clock is built, your child can customize it with paint and stickers.
All kids get to keep their craft, receive a FREE certificate of achievement, a Workshop Apron, and a commemorative pin while supplies last. Children must be present at the store to participate in the workshop and receive the kit, apron and pin.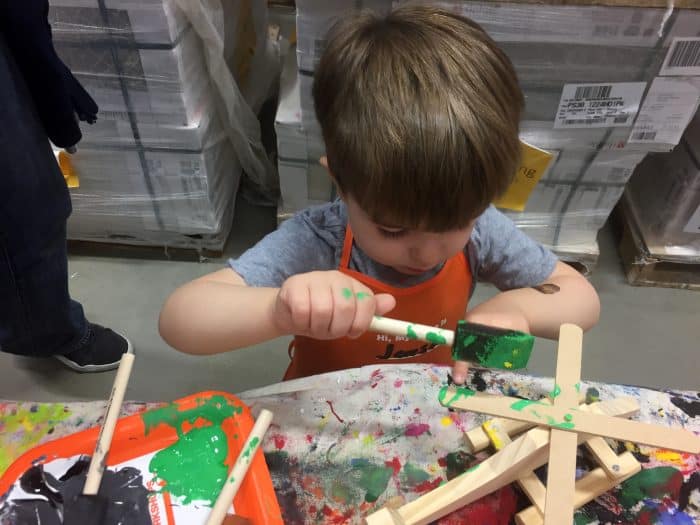 Find you nearest Home Depot here and get the kids out of the house this winter to build some things!
Looking for other free or cheap craft options for kids?
Save
Home Depot Free Kids Workshop
When
Monthly on the 1st Saturday @ 9:00 am-12:00 pm (starting February 2, 2019)
What
Home Depot Free Kids Workshop
Reader Interactions