Velvet Ice Cream Factory is a perfect day trip in the spring, summer, and fall! Originally built in 1817, Ye Olde Mill, a former grist mill, is home to Velvet Ice Cream's corporate offices in Utica, as well as Ohio's only ice cream museum, ice cream parlor and restaurant. You'll also find tons of outdoor space to spread out across and explore.
Velvet Ice Cream opens on May 1, 2021 for the season! Ye Olde Mill closes late fall through early spring.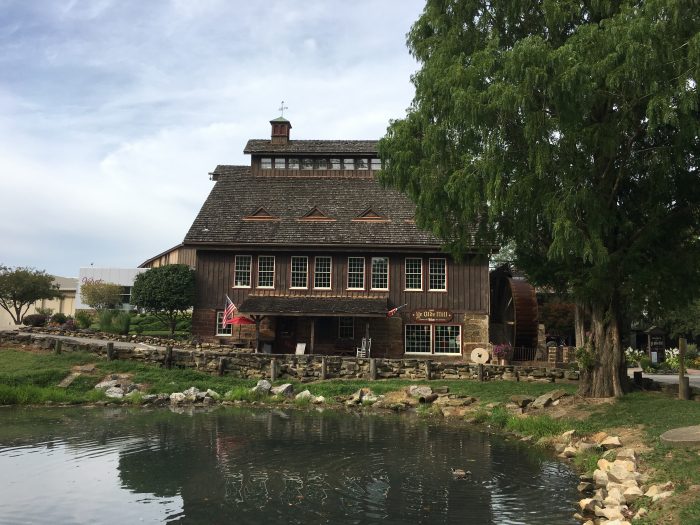 Get food or ice cream from the turn of the century ice cream parlor restaurant. There's plenty of outdoor patio seating, and plenty of space to spread out across the property. You can even bring your own chairs to sit in the shade. Take your ice cream over to the pond to enjoy the ducks.
Kids have a blast on the playground equipment, and there are several walking trails to explore.
Events at Ye Olde Mill
Velvet Ice Cream's Block Party
TBA for 2021
Safety precautions
Masks required by guests and staff inside Ye Olde Mill. Please wear mask whenever not seated at a table. Hand sanitizer is available on tables. Limited seating capacity in dining room. Patio is open. Please follow all directions for one way entry and exit. Gift shop and playground is open. Viewing gallery & factory tours are closed.
The Utica Sertoma Ice Cream Festival is cancelled again for 2021.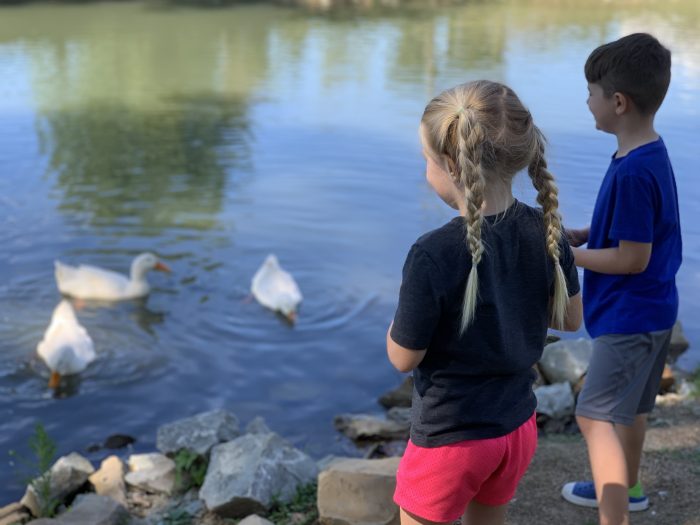 Note: if you are going to feed ducks, bread, crackers and other junk food is not a recommended source of food for their health, and can contribute to water pollution. Better options include corn (canned, frozen or fresh), duck pellets (sold online and at pet stores), lettuce, other greens (torn into small pieces), frozen or defrosted peas, oats (uncooked; rolled or quick), rice (plain white or brown, cooked or uncooked, whole or instant), birdseed (any type or mix), grapes (cut in half or quartered if very large), or vegetable trimmings or peels (chopped into small pieces).
Free Factory Tours at Velvet Ice Cream
Ever wonder how ice cream is made? How did the Velvet Ice Cream Company begin? In the 30-minute guided walking tour, you will learn about over 100 years of Velvet Ice Cream from the very beginning to today.
Velvet currently produces more than 5 million gallons of ice cream and welcomes over 150,000 visitors to the headquarters in Utica, OH every year.
Factory tours closed until restrictions are lifted.
Tours start at the top of the hour and are first come, first serve. No tours on weekends, major holidays or during production changes and year-end maintenance. The viewing gallery is a limited view of the ice cream production facility. No production on Friday's in October, and occasionally in the summer. The tour will not feature live production during this time. Tour is wheelchair accessible.
The Mill is typically open from May-October. Mon: CLOSED, Tues. – Sun.: 11am-7pm
Closed November – April
Velvet Ice Cream
11324 Mt Vernon Rd NE
Utica, OH 43080-7703
Other articles of interest
Yearly (past) events at Velvet Ice Cream
events will be updated as details are confirmed
Velvet Ice Cream's Fall Into Fall
Kick off autumn with Velvet Ice Cream's Fall Into Fall on Saturday, September 12, 2020 at 11 AM – 5 PM. Several different crafters will be selling their merchandise from 11am to 5pm in Velvet's front parking lot. Find home decor items, hair accessories, desserts, candles and much more!
There will also be a fishing tournament hosted by Curtis Kustom Lures from 11am to 4pm. Three age groups (2-6, 7-12 and 13-18) will compete to catch the most fish. You can sign up at Velvet Ice Cream on the day of the event.
Velvet Ice Cream Factory
11324 Mount Vernon Road
Utica, OH 43080
800-589-5000