Visit Gahanna and the Creekside District Alliance are excited to continue CORA in Gahanna now that the weather has warmed up. Visit the district, grab some food and/or adult beverage, and explore the district and nature of Creekside.
Gahanna is the the Herb Capital of Ohio! Dine out during Herb'n Restaurant Week, May 2-8, 2021, featuring herb-infused dishes and cocktails from signature restaurants and eateries. Special herb-inspired entrees, desserts and cocktails are available for dine-in or carryout.
Celebrate National Bike Month by taking part in a Scavenger Hunt across Gahanna! Simply ride your bike to any 4 of the 6 locations listed below, then snap a photo of you and your bike next to the feature indicated in the list.
Submit your photos to parksandrec@gahanna.gov for a chance to win a Gahanna Swag Prize Bag and coupons to Bicycle One.
Two Grand Prize winners will be selected at random from the submissions to win one adult bicycle or one youth bicycle, refurbished and donated by the Gahanna Bicycle and Trail Advisory Committee.
It's time to enjoy some Spring cocktails in Gahanna! The Herb Capital of Ohio is Gahanna, and local restaurants, pubs, and distilleries have created some special herbal-based recipes for the Gahanna Herbal Cocktail Trail!
Grab a passport and visit the 7 establishments now through June 30 to try the featured cocktails. Once you've collected 6 passport stamps, you can turn it in for a prize!
Creekside Arboretum Unveiling Celebration
Celebrate Arbor Day in Gahanna on Saturday, May 8, 2021 with the unveiling of the new Creekside Arboretum.
8 am -10 am – Tree planting volunteer event begins at 496 E Johnstown Rd. Volunteer here.
Volunteer to join us! (LINK)
11 am-2 pm– After the Arbor Day Proclamation and Creekside Arboretum ribbon cutting on Creekside Island, Gahanna Parks & Rec staff will offer a tree giveaway, tree advice, guided tours of Creekside Arboretum, and some tree-related handouts.
Explore the new Creekside Arboretum (located in Gahanna's Creekside Park, 117 Mill St.), with 40+ different species of trees. More details here.
Paddle Gahanna
Paddleboats and kayaking rentals at Friendship Park and Creekside Park will reopen in May 2021. Reservations are required at PaddleGahanna.com, and are available in 30-minute blocks for $10 per boat. Walk-up based on availability. Rental requires an adult 18+ to be present. No dogs permitted. Life jackets are available, or bring your own.
Tandem, sit-on-top-style kayaks and pontoon-style paddle boats (paddle boats available only at Creekside). Kayaks are 2-person kayaks, a 3rd rider age 10 and under can be included, weight capacity is 550lbs.
Creekside Gahanna Paddle: Season opens on Friday, May 7. 117 Mill St. 614-342-4250
Hours for May: (summer hours tba)
– Fridays, 4pm – 9pm
– Saturdays, 4pm – 9pm
– Sundays, 12pm – 5pm
Friendship Park Paddle: Season opens on Saturday, May 15. 150 Oklahoma Ave 614-342-4250
Friendship Park May 2021 Hours: (summer hours tba)
– Saturday, May 15, 11:30am – 3:30pm
– Saturday, May 29, 11:30am – 3:30pm
Moonlight Canoe & Kayak Paddle
Register now for an evening paddling adventure on the water! This series was designed to take advantage of the sights of summer's unique lunar events, including full moons and super moons! Canoes or kayaks (solo or tandem), life vests, and paddles will be provided, and guides will assist participants along the float.
Ages: 8+ (must be 12 years or older to paddle independently). Ages 17 and under must be accompanied by an adult. $20 for residents/$25 for non-residents.
May 25
June 24
July 23
August 21
CORA in Gahanna
CORA (Creekside Outdoor Refreshment Area, like DORA in other cities in Ohio) began in the fall, and will be in effect from 3 p.m. to 11 p.m. Mondays through Wednesdays, and from 11 a.m. to 11 p.m. Thursdays through Sundays.
Visitors in Olde Gahanna can enjoy an alcoholic beverage while walking within designated areas. The boundaries are Big Walnut Creek to the west, High Street to the east, Granville Street to the south and North Street to the north. The designated areas will be clearly marked.
Drinks must be purchased only from participating establishments, and be contained within the CORA-specific cups during the designated hours. You must also have a designated CORA wristband and remain outside. Throw away your empty CORA cup before entering a business.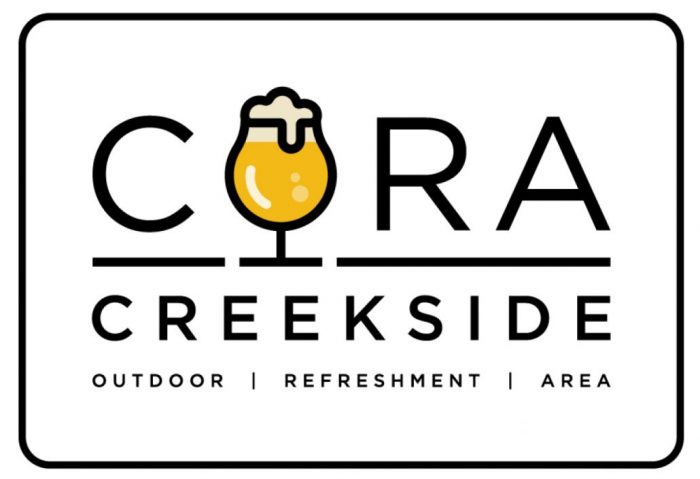 Participating Creekside Restaurants/Pubs include:
~Nostalgia Brewing
~Local Cantina Creekside
~Stadium Columbus
~Barrel & Boar-Creekside
~Old Bag of Nails-Gahanna
Follow along with Creekside District Alliance and Visit Gahanna to stay up-to-date on events and ways to support local business!
More fun in Gahanna
Tuesday, May 11, 2021
Wednesday, May 12, 2021
Thursday, May 13, 2021
Friday, May 14, 2021
Saturday, May 15, 2021
Sunday, May 16, 2021
Monday, May 17, 2021
Tuesday, May 18, 2021
Wednesday, May 19, 2021
Thursday, May 20, 2021
Friday, May 21, 2021
Saturday, May 22, 2021
Sunday, May 23, 2021
Monday, May 24, 2021
Tuesday, May 25, 2021