The PBJ and Jazz Concert Series is back at the Lincoln Theater for the 2017/2018 season of Jazz Academy's concert series presented by Bob Evans Farms and PNC Bank.  Due to demand there will be two concerts on each date, the first at 10 a.m. and the second at 11:30 a.m.
PBJ and Jazz concerts are 1 hour long interactive and casual concerts intended to introduce young children and their families to jazz and American music and feature some of Columbus' finest musicians and ensembles. Kids can dance, sing, and may have a chance to interact with the performers and their instruments.  The cost is $5 per person, with a $20 max per family.  Children receive a peanut butter and jelly sandwich, juice, and a cookie.
PBJ and Jazz Schedule: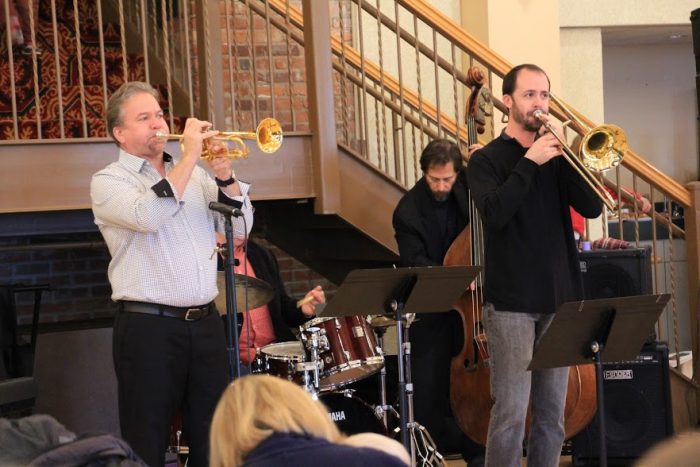 Ballroom at the Lincoln Theatre
769 E. Long Street
Columbus, OH 43203
Call 614-294-5200 for more information.
photos courtesy of the Jazz Arts Group