Looking for something to do to honor the legacy of Martin Luther King, Jr. on Monday, January 15?  I've compiled a list of things to do on Martin Luther King Jr. Day in Columbus.  The first section contains 10+ specific events in honor of Martin Luther King, Jr., and the following section contains links for 75+ activities in Columbus for you to enjoy if you have the day off from school and work.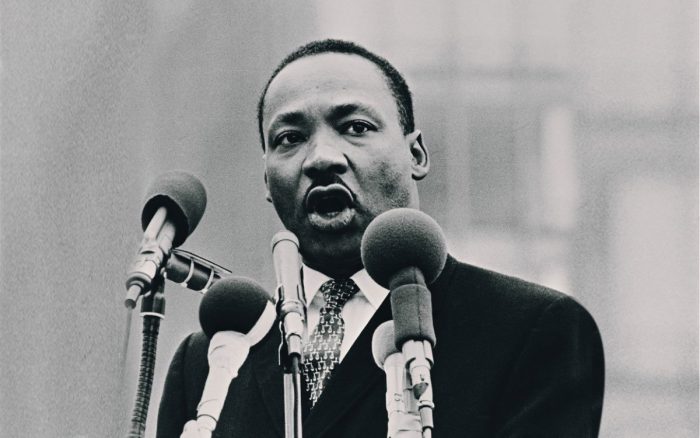 MLK Jr. Day Celebrations on Saturday, January 13
11 a.m. – noon Celebrate the life and legacy of Dr. Martin Luther King, Jr. with stories, crafts and literacy activities for all ages! Light refreshments. Shepard Library (850 N. Nelson Road) from 11 am – noon.
MLK Jr. Day Celebrations on Monday, January 15
7 a.m. – 10 a.m. Greater Columbus Convention Center – Battelle Grand (400 North High Street) from 7 am – 10 am.  "I Still Have A Dream." The largest event of its kind in the United States honoring Dr. Martin Luther King, Jr, with keynote speaker, Judge Glenda Hatchett. Tickets must be purchased in advance.  Tickets are $40; call or for availability as it may be sold out. Phone: 614.863.6442 Email: mlkbreakfast@yahoo.com.  If you don't get the chance to attend this year, mark your calendars for next year, as it's an annual event.
7:45 a.m. – 9:30 a.m. Delaware's 25th Annual Martin Luther King Jr. Breakfast Celebration. The breakfast buffet opens at 7:45 a.m. with the program to follow at 8:30 a.m. Both the breakfast and program will take place in the Benes Rooms of the Hamilton-Williams Campus Center of Ohio Wesleyan University (40 Rowland Ave. Delaware, OH).  Tickets are $20 and must be purchased in advance.
8 a.m. – 3:30 p.m. The theme for the 2018 Day of Learning, "The Power of We: Advancing Human Dignity," echoes the rich history of Dr. King and the steps the community and nation have taken toward equality.  Special speaker is coach Herman Boone, whose story was captured by the monumentally popular Disney film "Remember the Titans." Following the convocation there will be special activities, workshops, luncheon, kids' activities, and more.  See schedule.
10 a.m.–5 p.m. Museum open for special holiday hours.  Check out special exhibits and speakers from ACLU Ohio, Poindexter Village, and more.
10:30 a.m. – 11 a.m. Enjoy the life and words of Dr. Martin Luther King, Jr. through stories for ages 2-6 at Martin Luther King, Jr. Library (1600 E. Long Street)
11 am – noon Annual event featuring community musical performances as well as Anthony Gibbs, founder and creative director of Black Historic Impressions at Worthington United Methodist Church (600 High Street).  A luncheon will follow the program.  Free and open to all.
Noon – 4 p.m. Annual community event is an excellent opportunity for children, families and friends to enjoy musical and live theatrical performances. Admission is free; donations appreciated.  See schedule here.
1 p.m. – 3:30 p.m.  Volunteens are invited to join us for library service projects inspired by the life and work of Dr. Martin Luther King at Martin Luther King, Jr. Library (1600 E. Long Street)
4 p.m. – 7 p.m. March and a program featuring Keynote Speaker Jane Elliot at East High School.  Free; rsvp here.
Schools out! Events for Martin Luther King, Jr. Day on Monday, January 15
9:30 am – 10:15 am.  Kid's story time featuring penguins and polar bears!
10 am – 4 pm, with free admission for all.  $10 parking per vehicle for non-members still applies.
10 am – 1 pm and 6 pm – 9 pm. $5 open bounce for either session. Let your kids jump, climb, slide and play at World of Bounce!
10 a.m. – 12 p.m. or 1 p.m. – 3 p.m. Tickets will be available for purchase at our facility the day of the event; $10 for the first child and $8 for additional siblings. Limited availability so be sure to arrive early!
11:00 a.m. – 7 p.m.  A section of the parking lot will be turned into an iceless skating rink. The event is free and Supergames will provide skates. Shoe covers will be available for parents who want to be on the "ice" with the kids but not skate. You may also bring your own skates.
11:30 a.m. – 2:30 p.m. 99 Cents Admission: Before 12:30 pm. Skate Rental is $4.00, Roller Blades $5.00, Skate Mates $5.00.  Admission after 12:30pm is regular pricing; $9.00 for Children & Adults Admission. All Children Between the Ages of 3-17 Are Required to Pay Admission and Skate Rental Upon Entering. Adults 18+ not skating, may enter for free.
If the forecast remains the same, there should be plenty of snow to enjoy on Monday!
Whether you want to brave the outdoors, or skate in a temperature controlled rink, you'll have a blast on the ice!
Its just a short drive from Columbus and you'll burn calories on those hills, whether you ski, board, or tube.  Offering extended hours over Martin Luther King, Jr. Weekend
It's going to be COLD! You don't have to be trapped inside though – check out one of the 50+ indoor play areas. Many are free!  Please check links for holiday or weather closures.
Pretend like it's warm and grab your bathing suits for some swimming fun! $5 admission, from 1-3 p.m.
Just $3.99 to get your fill of pancakes.
Certified educators get in free to COSI, every day!  Must have proof of certification.
New free traveling exhibit will be available from January 12 – March 28. Guests travel from the Gale Farm to the colorful Land of Oz, where they explore Munchkinland, The Crossroads, The Witch's Castle and The Emerald City™ before heading back over the rainbow to Columbus. Located on level 2 of the Easton Station Building.
Black History Month: February
Columbus Metropolitan Libraries are celebrating Black History Month with events and activities during the month of February, in addition to celebrating Martin Luther King, Jr.'s birthday in January.  Check out all of the events here.