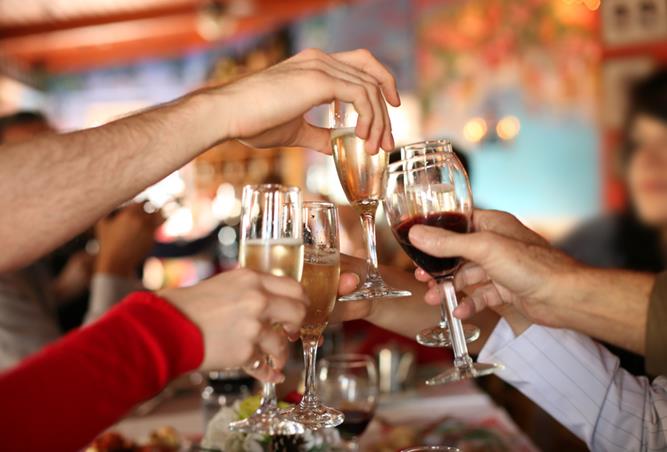 Every week, House Wine in Old Worthington holds Thursday Night Tastings from 6 – 9 p.m.  No reservations are necessary and you taste at your own pace for this $15 event.  Cheese and flatbread are included.  It's a very fun, energetic event – bring your friends!
Thursday Night Tastings Schedule:
January 11th – Cabernet
January 18th – Italy
January 25th – Spain
February 1st – More Spain
February 8th – Sweet & Dessert Wines
February 15th – Chardonnay
February 22nd – Malbec
March 1st – Germany & Austria
March 8th – Sparkling Wines
March 15th – Bordeaux
March 22nd – Spring Wines
March 29th – Israel
If Thursday nights don't work for you, hit up their Happy Hour.  The happy hour features 25% off 24 wines, Monday through Friday, 2-6pm, plus $1 off all craft drafts, beer flights, and bottled beers for here and growler fills to-go.
House Wine is located at 644 High Street in downtown Old Worthington.
House Wine Thursday Night Tastings
When
Weekly on Thursday @ 6:00 pm-9:00 pm (starting May 18, 2017)Does not occur November 23, 2017
Reader Interactions