Play hooky from work on Valentine's day and take advantage of Valentine's Day Columbus Zoo Admission Discount.  On Wednesday, February 14, from 10 am – 4 pm, treat your sweetie to the Valentine's Day Special at Columbus Zoo and Aquarium for just $10 with coupon from the WNCI-FM website.
The deal is too good to pass up!  The $10 package includes lots of extras, including
Free Parking (must show coupon at gate for free parking)
Admission for Two
Special Gift Package (while supplies last)

FREE Mom and Cub Polar Bear Plush (1 per package)*
FREE Colo's Story Soft Cover Book (1 per package)*
FREE Hard Back Frenemies Book (1 per package)*

FREE Calendar (1 per package)*
Need a snack?  There are delicious deals to keep you warm and your belly full.
Stop by Village Coffee and enjoy unlimited coffee and hot chocolate refills all day in a keepsake Columbus Zoo and Aquarium souvenir tumbler for just $9!
Enjoy Donato's Pizza at the Congo River Market Food Court between 10:30 AM and 2:30 PM with a Family Meal Deal for just $20.00. Deal includes a 14" Donato's cheese or pepperoni pizza, six breadsticks, and four Pepsi fountain drinks for just $20.00 (a $14.99 savings off the regular menu price)!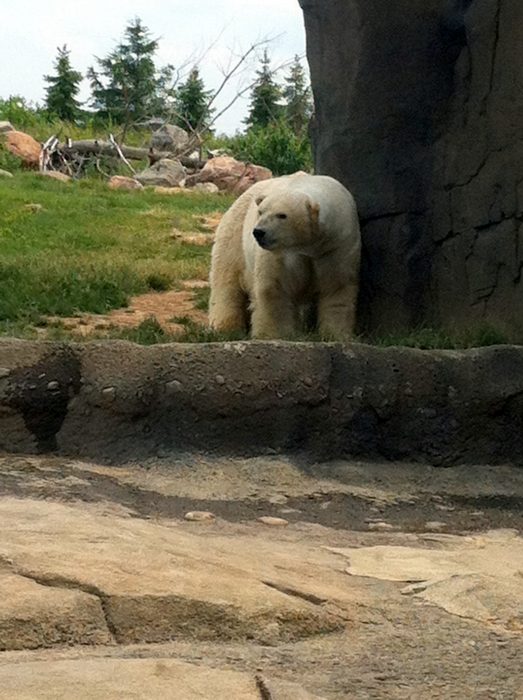 Walk hand in hand (or glove in glove) and check out all of the awesome Zoo animals.  The wintertime is a great time to visit the Columbus Zoo, as many of the animals are more active in the cooler temperatures.  Don't worry about the weather – there are plenty of indoor habitats to visit while you get a break from the cold, such as Discovery Reef and Manatee Cove, The Congo Expedition, Reptile exhibit, Asia Quest and more.
Can't make it to the Zoo on Valentine's Day (or want to bring the whole family)?  The Columbus Zoo offers free admission on President's Day, February 19 ($10 parking applies for non-members), plus 1/2 price winter admission to the Columbus Zoo through February 28.