There's a "National" day for everything, and I'm certainly not complaining about this one! Saturday, February 6, 2021 is National Eat Ice Cream for Breakfast Day, and we have some great options for you to celebrate!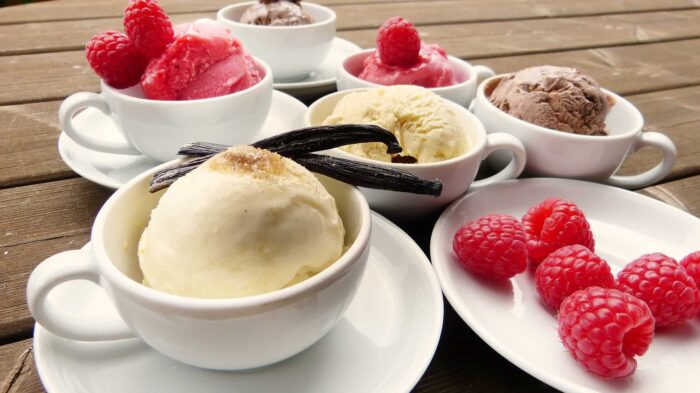 National Ice Cream for Breakfast Day in Columbus
Eat any ice cream for breakfast on February 6! But if you need some suggestions, we've got some great ideas for you!
Don't worry about what flavor makes sense for Ice Cream for Breakfast Day – Jeni's has you covered! The newest breakfast ice cream flavor is Everything Bagel. I'm serious. If you like salty and sweet, you are going to want to try this one (I know I do!). Not your taste? How about Skillet Cinnamon Roll, Coffee with Cream & Sugar, Honey Vanilla Bean, or Wildberry Lavender? Or really, any flavor – let's be honest. You can buy the whole pint collection on the website, or get some scoops at your local shop.
Ice Cream for Breakfast Lawn Sign Kit: Get your lawn sign free with every nationwide shipping order of Everything Bagel, while supplies last. Or head to a scoop shop and get one free with purchase, while supplies last. Local delivery orders are excluded. No yard? Download one of their many signs to post in your digital yard (feed).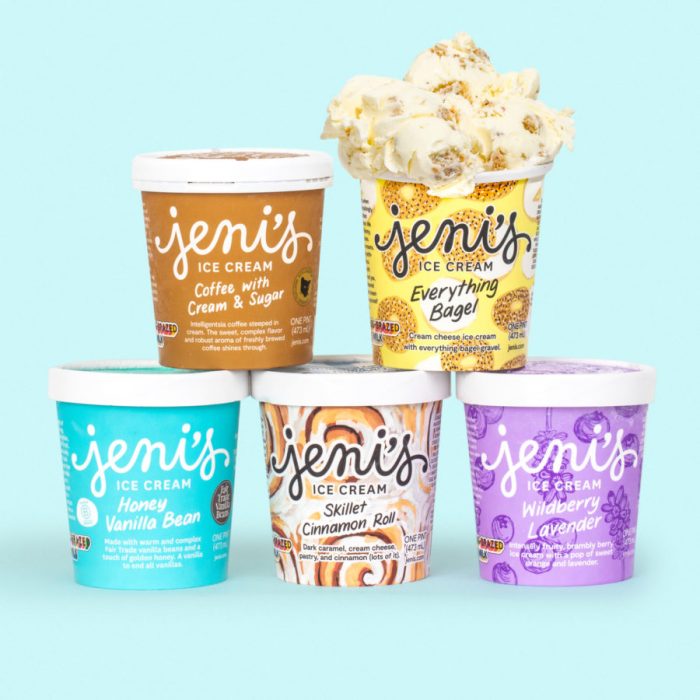 Wear your PJ's to Dell's Ice Cream on February 6, and enjoy the special sundaes they'll be making for Ice Cream for Breakfast Day. They've got actual breakfast items too!
Smith Farm Market (3341 Winchester Pike, Columbus) Stop for some ice cream, and grab some other goodies while you're there.
Is brunch time more your style? Handel's Ice Cream opens at 11 am! Coffee Ice Cream sound like it fits the bill!
More local options will be added as soon as they are announced! If you know of others, please email info@columbusonthecheap.com
Ice Cream for Breakfast in Bed
Prefer to stay in and eat ice cream for breakfast? Pick up your favorite flavor, or enjoy one of our suggestions:
Waffle with a Scoop: Top your waffle with a scoop of vanilla bean ice cream.
Waffle Ice Cream Sandwich: Toast two waffles and let cool. Sandwich your favorite ice cream between the waffles and enjoy! You could also do the same with healthy breakfast cookies instead of waffles.
Homemade Disney Copycat Pineapple Dole Whip: There are lots of copycat recipes for this Disney favorite. Here's a good option.
Coffee with Ice Cream: Skip the cream and top your coffee with a scoop of vanilla. Fancy sugared waffles optional. Have an espresso maker? Do yourself a favor and make an affogato. It's a simple, traditional Italian dessert that will blow your mind. It's just your favorite vanilla ice cream topped with a shot or two of espresso. Add a shot of liqueur, like Bailey's, if you'd like. It also makes a great after-dinner dessert for a party.
Snow Ice Cream: Not sure if snow is in the forecast, but if we get a fresh snow, you can make this Snow Ice Cream. This can be made ahead and kept in the freezer. You may need to thaw in the microwave for 10-20 seconds before enjoying. My kids loved making this with me – and eating it, of course.
Fresh fruit and ice cream: It will seem a little more like breakfast if you throw some strawberries on top!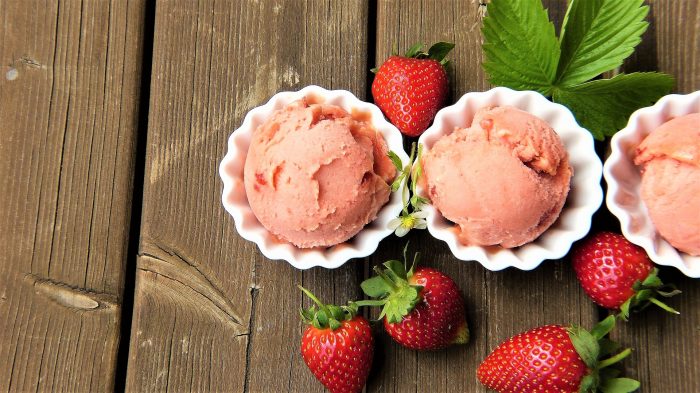 Protein Ice Cream: If you can't imagine starting your day with something sugary-sweet, try one of the protein options, like Halo Top, available in your grocery store. Make sure to leave the ice cream sit out until it starts to get soft for better flavor.
Healthy Banana Ice Cream: Try this recipe to make your own "ice cream". Don't forget to freeze your bananas the night before!
Yogurt Sundae: If you're REALLY not on board with ice cream for breakfast, make yourself a yogurt sundae. Pick your favorite yogurt, add some fruit toppings, and a sprinkle of cereal on top. Pretend you're walking on the wild side.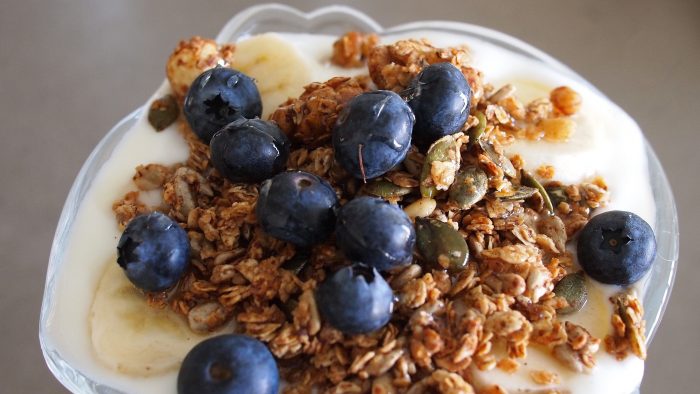 On thing is for sure, if you have children and you let them eat ice cream for breakfast on February 1, you'll be a hero to them!