Events are postponed until Fall. Pride Parade is tentatively rescheduled for October 3.
Get on your bikes and join these rides for Pride! The Annual Pride Poker Run will be held on Saturday, June 1, and The Columbus Pride Bicycle Ride will be held on Sunday, June 2, in support of Stonewall Columbus Pride Festival.
The Pride Poker Run group will meet at 10 am (location tba) – bikes leave at 11:15 am. Participants will draw cards at each checkpoint and the person with the best poker hand at the end wins! The ride will end at Club Diversity with a cookout, prizes, and giveaways. The cost to enter the poker run is $25 and includes the cookout and entry to Pride Festival. There will be prizes from $50-$150, plus raffles.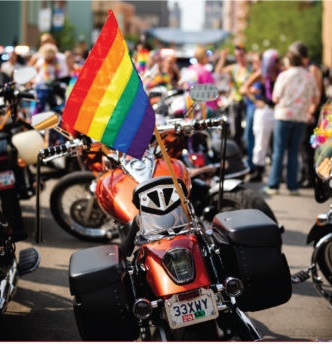 The Annual Pride Bicycle Ride will start at Paradise Garage at 10 a.m. (registration at 9 a.m.). It will be an all skills level 2 hour ride following the Olentangy Bike path and ending up with brunch at Michael's Goody Boy Diner in Short North. Registration is $25 and covers the ride, a cookie from Bake Me Happy, brunch at The Pint House, and entry to Pride Festival.
Proceeds benefit Stonewall Columbus.
For additional information, please contact:
info@columbuspride.org
Check out the other Columbus Pride events below.
Looking for more Pride? Don't miss the Jaeger Run for Pride 5k! and the Stonewall Columbus Pride Festival!
https://www.columbusonthecheap.com/jaeger-run-pride-5k/