Looking for something fun to do this weekend in Columbus? Here's our list of the top free events, discounts, and deals to have fun around Central Ohio this weekend.
There's so much to do this weekend, including tons of Festivus at 400 West Rich, Santa visits and breakfast with Santa options, Christmas Concerts and Theatre, Holiday 5k's, PBJ and Jazz Kids Concert, Holiday Ice Skating, Dragon Lights Columbus, Ohio Village Dickens of a Christmas, Polar Express and other Christmas Movies, Holiday Races and Bar Crawls, Christmas attractions, Carriage Rides, Christmas Lights to check out, Wildlights, Holiday Trains, Gift Guides, holiday craft festivals, wine tastings, kids crafts, fitness activities, and SO much more.
Whether you're looking for fitness activities, kid and family events, or date ideas, we have a long list of free and cheap events over the weekend in Columbus. Some events may require advance registration, and some deals may end before the event occurs, so plan early. We'll add more as we hear of them, and you can always find a complete list on our Calendar page. If you know of a free or cheap event you think we should add, email us at news@columbusonthecheap.com.
You can get free daily email updates of all the free and cheap events, plus deals and discounts on entertainment and dining, by subscribing to our daily newsletter. For even more cheap fun, "like" us on Facebook and follow us on Twitter.
This weekend in Columbus
Friday, December 14, 2018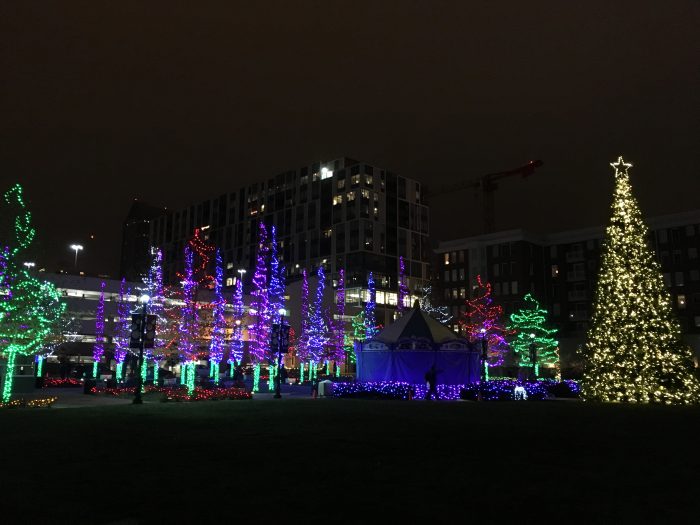 Saturday, December 15, 2018
Sunday, December 16, 2018
What are you doing this weekend in Columbus?
Want more? Sign up of daily email updates of upcoming events (one or less per day), and/or like our Facebook page to see updates there (just know that Facebook doesn't make every post visible to each follower).
Christmas Season is here!
It's never too early to plan for Christmas! We are working hard to update our Christmas event list! See what's on the schedule now!
Tuesday, December 18, 2018
Wednesday, December 19, 2018
Thursday, December 20, 2018
Friday, December 21, 2018
Saturday, December 22, 2018
Sunday, December 23, 2018
Monday, December 24, 2018
Tuesday, December 25, 2018
Wednesday, December 26, 2018
Thursday, December 27, 2018
Friday, December 28, 2018
Saturday, December 29, 2018
Sunday, December 30, 2018
Monday, December 31, 2018
Tuesday, January 1, 2019
Wednesday, January 2, 2019
Thursday, January 3, 2019
Friday, January 4, 2019
Saturday, January 5, 2019
Sunday, January 6, 2019
Tuesday, January 8, 2019
Wednesday, January 9, 2019
Thursday, January 10, 2019
Friday, January 11, 2019
Saturday, January 12, 2019
Sunday, January 13, 2019
Tuesday, January 15, 2019
Wednesday, January 16, 2019
Thursday, January 17, 2019
Friday, January 18, 2019
Saturday, January 19, 2019
Sunday, January 20, 2019
Tuesday, January 22, 2019
Wednesday, January 23, 2019
Thursday, January 24, 2019
Friday, January 25, 2019
Saturday, January 26, 2019
Sunday, January 27, 2019
Thursday, January 31, 2019