LEGO lovers don't want to miss these monthly builds! Kids ages 6-14 who are part of the LEGO VIP program are invited to LEGO® stores for a free building event each month, and they can take home the model they build after they are done!
Registration is required and limited, so be sure to register ASAP. Kids must participate in the event to get the free set; ie. you cannot just pick up the set and leave the store, and the set cannot be picked up at any other time. It's all about building and interacting with fellow LEGO fans!
February 5-6, 2019: Register to build this LEGO® Caterpillar model and take it home for FREE after you're done!
Future mini builds will be held on the first Tuesday and Wednesday of every month.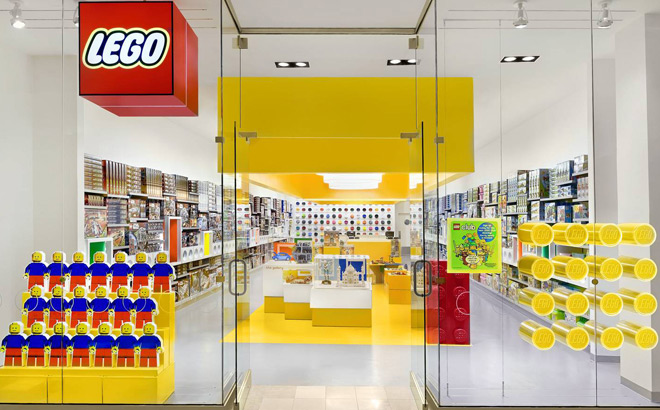 Quantities are limited to approximately 120 per store per night, and time reservations are on a first come first serve basis. Models are not for sale and cannot be purchased. One registration with a maximum of 4 children per household. One free set per child. Due to safety restrictions, this event is open to children ages 6-14 only.
The Monthly Mini Model Builds are held at the LEGO® Store at Easton, 4004 Gramercy St (and other LEGO® stores in the US). Note: this is the actual retail store at Easton, not LEGO® Discovery Center.
Find out how to join the LEGO VIP program here (must be 18+).
Click here to register: https://shop.lego.com/en-US/minibuild-registration
Don't forget to sign your LEGO fan up for the LEGO® Life Magazine. Designed for LEGO® fans 5-10 years old, our print magazine features comics, activities, competitions, sneak peaks & the latest LEGO news, all shipped to your door 4 times a year!
4004 Gramercy St,
Columbus, OH 43219, USA
Phone: (614) 342-2710
If you can't make it to the store for the event, but want a new model to build, The LEGO design team creates special instructions to make a new mini model each month using bricks you have at home! Download the instructions here: https://shop.lego.com/en-US/MiniBuilds
Find more info about the in-store build events here.
When
Monthly on the 1st Tuesday (starting February 5, 2019)
What
Free LEGO bricks with free LEGO Mini Build events
When
Monthly on the 1st Wednesday (starting February 6, 2019)
What
Free LEGO bricks with free LEGO Mini Build events