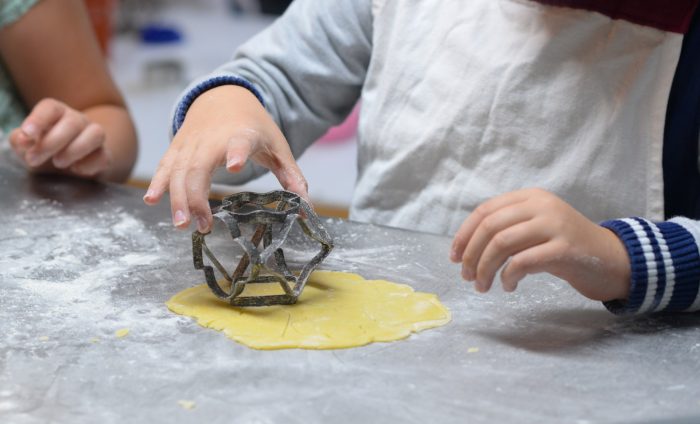 Kids who help prepare meals tend to be more adventurous in trying different foods.  Get  your kids interested in the kitchen with William-Sonoma Free Junior Chef Classes!  These free (unless otherwise noted) cooking classes for kids are held on some Saturdays at 10 a.m.  Call your local store to find out if reservations are required.  Suitable for ages 8–13, unless noted.
Junior Chef schedule (if not updated, see page for current offerings) Note: there is a fee with the next 2 classes.  

March 10: Peter Rabbit Easter Baking Party Learn how to make yummy Easter desserts to share with your friends and family. Whip up some delicious Valentine's Day desserts and then enjoy the heart-shaped creations. Suitable for ages 8–13. Class begins at 10 a.m.  Cost is $30 and includes a Peter Rabbit Baking Set.
March 24: Easter Egg Decorating Party Use the egg-straordinary new Easter Egg Decorating Kit to create Easter Egg Masterpieces. Suitable for ages 5–13. Class begins at 10 a.m.  Cost is $30 and includes an Easter Egg Decorating Kit
POLARIS FASHION PLACE
1500 Polaris Parkway
Columbus , OH 43240
(614) 430-0118
EASTON TOWN CENTER
4009 Easton Station
Columbus , OH 43219
(614) 476-2957