Kids who help prepare meals tend to be more adventurous in trying different foods. Get your kids interested in the kitchen with William-Sonoma Free Junior Chef Classes! These free (unless otherwise noted) cooking classes for kids are held on some Saturdays at 10 a.m. Call your local store to find out if reservations are required. Suitable for ages 8–13, unless noted.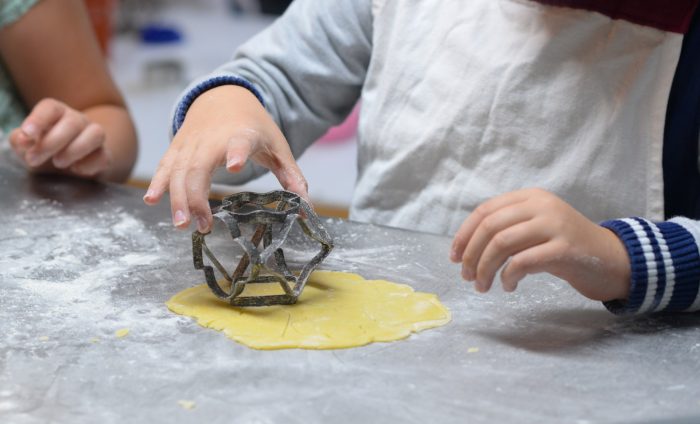 Junior Chef schedule (if not updated, see page for current offerings) Note: some of the classes have a fee
Saturday, December 1 at 10 am: GINGERBREAD HOUSE DECORATING – Decorate your very own gingerbread house, then take it home to show off to your family and friends. Suitable for Ages 8-13, $30 per child Includes Gingerbread House Decorating Kit.
Saturday, December 8 at 10 am: HARRY POTTER™ COOKIE PARTY – Celebrate the iconic houses of HOGWARTS™ Schoolof Witchcraft and Wizardry with our Harry Potter cookie cutter collection. Great for magical bakers of all ages, each enchanted cutter imprints an intricate design on rolled-out dough. After baking, we'll cast a spell on your homemade cookies with colorful icing and sprinkles. Suitable for Ages 8-13, $30 per child Includes our Harry Potter™ Cookie Set.
POLARIS FASHION PLACE.
1500 Polaris Parkway
Columbus , OH 43240
(614) 430-0118
EASTON TOWN CENTER
4009 Easton Station
Columbus , OH 43219
(614) 476-2957