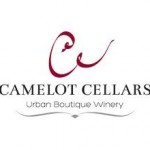 Camelot Cellars is hosting a Mini Spa Night on Thursday, November 19, 2015, from 6 – 9 p.m. to benefit Colony Cats & Dogs of Columbus.  Reverse Vanity Spa in the Short North will be supplying professional massages, nails, skincare & makeup services. Each service will be $15, except for massages, which will cost $10.
Relax, sip wine and enjoy some fun spa services.  Please check out the facebook page for details and to RSVP.
Proceeds from the evening will benefit Colony Cats and Dogs, a no kill shelter in Dublin, Ohio.